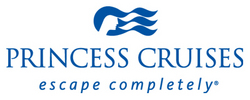 These special sailings offer our passengers the opportunity to go behind the art by meeting the artists and learning more about what inspires their work
Santa Clarita, CA (Vocus) June 23, 2010
Some of today's top contemporary artists will be making appearances aboard nine upcoming Princess Cruises sailings as part of the line's Art Connoisseur Cruises. Featuring as many as 10 contemporary artists in a single voyage, these special sailings offer activities for both avid collectors and art newcomers.
A wide range of internationally acclaimed artists will join the ship for Art Connoisseur cruises, including names such as painter Howard Behrens, bas relief sculptor Bill Mack, pop artist Allison Lefcort, and marine life artist Wyland. The voyages offer a variety of events with the artists, such as meet-and-greet sessions or demonstrations. Some artists, including pop fusion painter Eric Waugh even entertain crowds with live painting sessions set to music. Other famous names onboard will include young phenomenon Alexandra Nechita and ''rock star of the art world'' Michael Godard.
Art Connoisseur cruises are part of Princess' Fine Arts program, an onboard program that offers passengers the opportunity to see and learn about some of the notable artwork produced in the last century. Each ship features artwork from collectable artists for sale on board with art auctions during each cruise.
"These special sailings offer our passengers the opportunity to go behind the art by meeting the artists and learning more about what inspires their work," said Jan Swartz, Princess Cruises executive vice president. "Passengers often find a new artist whose work they enjoy, or learn more about one they've admired. Others simply like exploring the world of art and the work of an artist."
Princess' upcoming Art Connoisseur cruises include:
July 4 - 16
Ruby Princess – 12 days Grand Mediterranean
Howard Behrens, Michael Godard, Dorit Levi, Aldo Luongo, Sharie Hatchett Bohlmann, Allison Lefcort, Alexandra Nechita, Bill Mack, Manoukian Martiros
July 16 - 28
Ruby Princess – 12 days Grand Mediterranean
Bill Mack, Howard Behrens, Michael Godard, Eric Waugh, Sharie Hatchett Bohlmann, Dorit Levi, Alexandra Nechita, Aldo Luongo, Manoukian Martiros, Alexandre Renior
Sept 17 - 27
Crown Princess – 10 days Classic Canada New England
Wyland, Walfrido Garcia, James Warren
Oct 4 - 20
Diamond Princess – 16 days Southeast Asia & China
Alina Eydel, Sharie Hatchett Bohlmann, Bill Mack
Oct 17 - 29
Star Princess – 12 days Egypt & Aegean
Allison Lefcort, Nobuaki Haihara, Michael Godard, Nicola Berardino, Des Brophy
Nov 3 - 19
Diamond Princess –16 days Southeast Asia & China
Eric Waugh, Nobu Haihara, Sharie Hatchett Bohlmann, David Schluss, Bill Mack
Nov 11 - 13
Pacific Princess – 12 days Holy Land
Allison Lefcort, Dorit Levi
Nov 19 - Dec 5
Diamond Princess – 16 days Southeast Asia & China
Dorit Levi, Sharie Hatchett Bohlmann, Aldo Luongo
Dec 28 - Jan 7, 2011
Emerald Princess – 10 days Caribbean
Bill Mack, Allison Lefcort, Martiros
Many of these artists also sail individually on Solo Artist voyages throughout the year. For a schedule of these sailings, contact 1-800-PRINCESS.
In addition to presenting works from collectable contemporary artists, Princess also offers a special ScholarShip@Sea presentation for those who would like to learn more about the world of art. The free course, Art History@Sea: Botticelli to Warhol, The Evolution of Art, was developed in conjunction with Dr. Thomai Serdari, Professor of Art History and Director of Research Collections for New York University. Presented by the onboard art director, this course makes 500 years of art come to life in a one-hour session. This course is available on Art Connoisseur Cruises and most other Princess sailings.
Additional information about Princess Cruises is available through a professional travel agent, by calling 1-800-PRINCESS, or by visiting the company's website at http://www.princess.com.
About Princess Cruises:
One of the best-known names in cruising, Princess Cruises is a global cruise and tour company operating a fleet of 17 modern ships renowned for their innovative design and wide array of choices in dining, entertainment and amenities, all provided in an environment of exceptional customer service. A recognized leader in worldwide cruising, Princess offers its passengers the opportunity to escape to the top destinations around the globe, with sailings to all seven continents, ranging in length from seven to 107 days. The company is part of Carnival Corporation & plc (NYSE/LSE:CCL; NYSE:CUK).
Princess Cruises is a proud member of World's Leading Cruise Lines. Our exclusive alliance also includes Carnival Cruise Lines, Holland America, Cunard Line, Costa Cruises and The Yachts of Seabourn. Sharing a passion to please each guest and a commitment to quality and value, World's Leading Cruise Lines inspires people to discover their best vacation experience. Together, we offer a variety of exciting and enriching cruise vacations to the world's most desirable destinations. Visit us at http://www.worldsleadingcruiselines.com.
Princess can also be found on:
Facebook: http://www.facebook.com/PrincessCruises
Twitter: http://twitter.com/PrincessCruises
YouTube: http://youtube.com/princesscruises
Flickr: http://www.flickr.com/photos/princesscruises
For further information contact:
Karen Candy, kcandy(at)princesscruises(dot)com, 661-753-1540
Julie Benson, jbenson(at)princesscruises(dot)com, 661-753-1530
News, background information and photography are always available in our newsroom at http://www.princess.com/news.
# # #