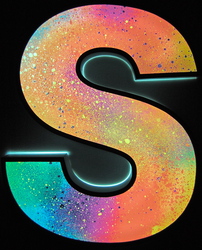 I want to do more than just provide much needed workspace, I want the studios to become a creative hub
London, England (PRWeb UK) February 3, 2010
London based artists and other creative people have a serious problem: nowhere to work. The February 2010 launch of Southwark Studios, set up by recent art school graduate William Austin (23), aims to solve this problem.
"Like many others, after graduating I wanted to follow my dream of being an artist. However, I couldn't find anywhere to work, even if I was prepared to travel miles and put up with old and uncomfortable premises," says William. "So I thought it was time to do something about it."
William set out to create much needed workspace that met his requirements as an artist. He has transformed vacant industrial premises in Bermondsey into high quality but affordable workspaces, available to anybody in the creative sector.
Southwark Studios offers levels of quality, comfort and security that are often lacking in other London art studios. Heated and well-lit private workspaces have been professionally designed and built with artists' needs in mind. Most importantly, artists are provided with large communal kitchens and meeting areas encouraging them to converse and build a local community based around their creative work.
"I want to do more than just provide much needed workspace," says William. "I want the studios to become a creative hub, with artists participating in a vibrant community. Southwark Studios will run regular events such as open studios to build connections with the wider community in Southwark and the rest of London".
Southwark Studios are only three minutes walk from fashionable Bermondsey Street, meaning a wide range of shops, bars and restaurants are on the doorstep. With excellent transport links - London Bridge station is only ten minutes walk away - William hopes that Southwark Studios will become London's finest art studio complex.
# # #