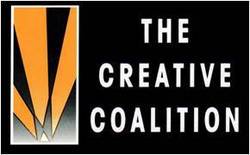 Kids love learning through hands-on activities.
New York, NY (PRWEB) March 29, 2010
The Creative Coalition, in conjunction with National Lab Day, will host fifty of the most influential members of the entertainment community for a special kick-off dinner of their new nationwide initiative. This gathering of Hollywood will take place on Thursday evening, April 1st in Los Angeles. The Creative Coalition is partnering with National Lab Day to use the platforms of arts and entertainment to engage America's schools in a new approach to discovering the world around them. The goal of the partnership is to educate, activate and mobilize these communities to help combat America's decline in math and science skills.
The initiative between The Creative Coalition and National Lab Day is in response to President Obama's "Educate to Innovate" campaign, a nationwide effort to help reach the Administration's goal of making American students competitive in science and math over the next decade. The Creative Coalition aims to help this cause by using the arts to push the nationwide improvement of STEM (Science, Technology, Engineering, and Math) education.
"Kids love learning through hands-on activities," said Jack D. Hidary, Chairman of National Lab Day. "By working with leaders in arts and entertainment we can give kids new avenues of discovery. Kids can work with musicians and scientists to figure out how different instruments produce music. They can build their own instruments from household objects. Kids can learn from filmmakers how 3D movies are made. There is lots of physics and biology wrapped up in convincing the eye that a scene is in 3D. Hollywood stars and recording artists can play a huge role in engaging kids for success."
Studies have shown that the arts are intrinsically linked to a student's success in other subjects including science and math. "The arts and sciences have a true symbiotic relationship," said Executive Director of The Creative Coalition Robin Bronk. "It is imperative that we as stewards of the arts work together with the educational community to ensure that our next generations of leaders are equipped with the necessary tools to keep the United States at the forefront of global innovation."
Details:
What: National Lab Day Kick-Off Dinner
Who: Hosted by actors and co presidents of The Creative Coalition Tim Daly and Dana Delany
When: Thursday evening, April 1, 2010
6:30 pm - Arrivals
Where: On Sunset Restaurant
Luxe Hotel
11461 Sunset Boulevard
Los Angeles, CA
National Lab Day will take place in schools around the nation on May 12, 2010.
About The Creative Coalition
The Creative Coalition (http://www.thecreativecoalition.org) is the premiere 501(c)(3) nonprofit, nonpartisan social and public advocacy organization of the arts and entertainment community. Founded in 1989 by prominent members of the creative community, The Creative Coalition is dedicated to educating and mobilizing its members on issues of public importance, primarily public education, the First Amendment, and arts advocacy, and is headquartered in New York City.
About National Lab Day (http://www.nationallabdday.org):
The mission of National Lab Day is to scale hands-on inquiry-based science, technology, engineering, and mathematics (STEM) experiences by connecting teachers and students with STEM professionals and community volunteers in both traditional and non-traditional learning environments.
We take as a particular goal the outreach to students and schools that are under-resourced and have little to no hands-on learning access.
National Lab Day is more than just a day; each NLD will encompass a year-long series of local, regional and national activities for kids both in and out of the classroom. These activities will be fostered by the National Lab Day website, which is designed as a hub of collaboration.
NLD is supported by the Bill and Melinda Gates Foundation, the MacArthur Foundation and other key partners including NSTA, ACS, NIH and NSF.
###