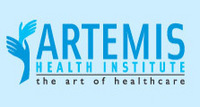 that same procedure would cost well in excess of US$80,000.
Gurgaon, India (PRWEB) October 16, 2009
Artemis Health Institute, a leading international hospital located just outside Delhi, is fast becoming one of world's leading medical tourism destinations based on recent figures. The hospital recently reported a 10% month on month increase in medical tourist admissions, and now sees over 300 medical tourists per month, many from the USA, for complex surgery and cancer treatment.
Founded in 2006, Artemis has quickly established itself as a center of excellence for heart surgery and cancer treatment. The hospital's CEO, Dr. Kushagra Katariya, is a US board certified cardiovascular and thoracic surgeon with over 15 years experience working in top university medical centers in the USA, and has built one of the leading heart surgery programs in the region. Just last month, Memorial Sloan Kettering Cancer Center appointed Artemis Health Institute as its affiliate in India.
Dr. Katariya believes Artemis' success attracting medical tourists, particularly Americans, is the result of three things: highly qualified medical staff, excellent outcomes, and extremely attractive prices. To prove his point, Dr. Katariya mentioned that Artemis offers an all inclusive heart bypass surgery package for US$7,500, using the beating heart method and endoscopic vein grafting. "In the States", he says "that same procedure would cost well in excess of US$80,000."
Dr. Katariya says that American patients are comforted by the fact that Artemis has so many US trained and board certified doctors, and uses the same technology found in top US medical centers. He points out that Artemis is a reference site for medical technology companies, like Philips, and is also leader in new surgical techniques for disc replacement surgery, bariatric surgery, and invasive cardiology. In August, Artemis made the headlines for performing a rare surgery for aortic arch dissection and aneurysm using hybrid approach including endovascular aortic stenting that was the first of its kind ever reported in India.
Dr. Katariya acknowledges that convincing western patients to travel to India for medical treatment is a challenge, but having lived and worked in the US, he believes that attitudes are changing and changing quickly. He points to India's leadership in other areas, like information technology, and believes that hospitals like Artemis will soon emerge as leading destinations for millions, who are not just looking for price but rather for quality.
About Artemis Health Institute
Artemis Health Institute (AHI) is located in Gurgaon, India, and is the flagship facility of Artemis Health Sciences, a subsidiary of PTL Enterprises. AHI is a 260-bed super-specialty hospital specializing in cardiology, orthopaedics, cancer and minimally invasive surgeries. The hospital attracts international patients from the USA, Europe, the Middle East and Africa and is led by Dr Kushagra Katariya, CEO, Artemis Health Sciences, and an accomplished cardiothoracic surgeon.
For more information, please visit "http://www.artemishospital.in"
# # #