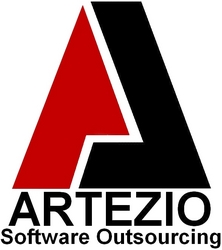 Through our Sales activity in the US and Operations and Delivery in Toronto we are able to provide same-time-zone services to our clients and enable cost effective leverage of all of Artezio engineers in Eastern Europe
Cherry Hill, NJ (PRWEB) March 8, 2010
Artezio, a global, information technology services and consulting provider, announces the launch of its North American operations headquartered in Cherry Hill, NJ, USA with a new delivery center in Toronto, ON, Canada.
This expansion adds USA and Canada to Artezio's list of existing office locations presently in the Russian Federation including Moscow, Saratov and Minsk, Vitebsk and Mogilev in the Republic of Belarus. This major office expansion in North America is a logical next step after Artezio's almost 10 years of stellar track record in offshore software development in support of US and Canadian companies.
With easy access to the Mid-Atlantic states and the Mid-Western states, Artezio's New Jersey and Toronto offices allow Artezio to meet increasing demand for solutions and services from Life Sciences, Financial, Banking, Telecomm, High-tech and Media clients in North America.
"We are excited to be orchestrators of Artezio's North American expansion initiative. By simultaneously opening offices in Toronto and centrally in New Jersey, we are able to provide the same excellent level of service that Artezio's other world-wide clients have grown accustomed to," said Sina Adibi, General Manager, Artezio-NA. "Through our Sales activity in the US and Operations and Delivery in Toronto we are able to provide same-time-zone service to our clients and enable cost effective leverage of all of Artezio engineers in Eastern Europe," continued Adibi.
"This strategic investment was prompted by our desire to continue to better work with the North American subsidiary of our existing clients (over 50% have US & Canadian subsidiaries) and the fact that Gartner, Forrester and IDC have identified a clear and rising trend of interest and attention to software development outsourcing to Eastern Europe by the Fortune 500 multi-nationals," said Pavel Adylin, CEO of Artezio.
About Artezio
Artezio (member of LANIT group) is an ISO 9001:2008 and Microsoft Gold Certified company specializing in software development and consulting in the healthcare, telecommunications and financial sectors among others. The company has successfully finished over 300 projects for its customers in Europe, Asia/Pacific, North America and the Middle East and has remained in Top-10 Russian software outsourcers during the last four years. As a business consulting service provider, Artezio also offers technology companies with help and expertise in setup and management of self managed software development centers. The company is headquartered in Moscow, Russia and has six regional offices in North America and Eastern Europe. http://www.artezio.com
About LANIT
LANIT - "Laboratory of New Information Technologies" – is a leading Russian and CIS multidisciplinary group of IT companies with over 20-years of history. Today LANIT is Russia's largest systems integrator and a leading partner of more than two hundred major world producers of high-tech equipment and software solutions. Consolidated LANIT group revenues grew by 15% in the last fiscal year and reached $1.7 billion. With 4000 employees LANIT is among top-3 Russian IT-companies.
http://www.lanit.com
CONTACTS
Oleg Yudin, marketing manager, Artezio
Tel. +7 (495) 981 0531
E-mail: Oleg.Yudin(at)artezio(dot)com
###