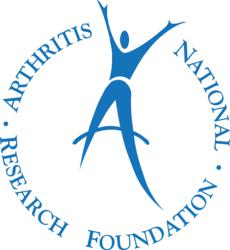 Research will be the key to a cure.
Long Beach, CA (PRWEB) March 30, 2012
The Arthritis National Research Foundation has been given 15 second spots to air an arthritis awareness public service announcement on PBS SoCal. The message, "Research will be the key to finding a cure."
"In order to help the estimated 50 million Americans, including 300,000 children, who suffer with arthritis we need to continue funding the next generation research," says Helene Belisle, Arthritis National Research Foundation Executive Director.
The Arthritis National Research Foundation is committed to funding the next generation of research and continually places 91 cents of every dollar directly into arthritis research programs. "New, cutting-edge ideas, like those presented by the scientists funded by ANRF, are going to push the research forward so we can ask new questions and make new discoveries," says Dr. Gale Granger, Arthritis National Research Foundation board member and former grant recipient.
The airtime given by PBS SoCal shows their commitment to the community and it offers the Arthritis National Research Foundation a platform to share its message. One in five Americans is personally affected with arthritis, it costs Americans an estimated $128 billion every year, and for those with an autoimmune form of arthritis, it can even result in death.
It is time we come together and do something about it. May is arthritis awareness month and this is a great time to get people thinking about changing the face of arthritis. It is not just an older person's disease. This May lets "Go BLUE for arthritis!" by wearing blue and showing support. We must come together and fund the research necessary to find new treatments and cures.
This PBS SoCal PSA is just the beginning of letting people know about the importance of arthritis research.
Since 1970, the Arthritis National Research Foundation, a tax deductible charity based in Long Beach, CA, has supported outstanding young scientists who have become innovators and leaders in the field of rheumatic disease research, autoimmunity and inflammation. From the discovery of TNF to genes involved in lupus, their research accomplishments have made an impact. ANRF's approach is to fund the next generation of researchers to encourage their continued commitment to research in arthritis and related diseases. To help support arthritis reserarch you can make online donations at CureArthritis.org