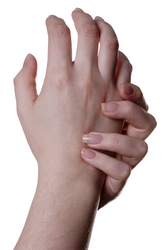 (PRWeb UK) February 3, 2011
As the cold weather lingers, people who suffer from muscle aches, fibromyalgia, rheumatic disorders, osteoarthritis and poor circulation, often claim an increase in discomfort during the winter months. In fact, more than nine million people in the UK are affected by Arthritis alone – many of which assume they have no option but to put up with their symptoms.
Jonathan Kettle, an osteopathic practitioner at Bury St Edmunds Osteopaths, is keen to let people know they don't have to suffer in silence through the winter. 'Osteopathy can dramatically improve the lifestyle of anyone complaining of aches and pains,' said Jonathan. 'From treatments for children to the elderly, Bury Osteopaths help to relieve back and neck pain, arthritic pain, shoulder and arm problems, pelvis, hip and leg problems along with sports and other injuries.'
Osteopathy is a safe and natural therapy, using physical manipulation, stretching and massage of joints, muscles and ligaments to relieve pain and inflammation. It is now recognised as an effective treatment for people with a wide range of painful disorders.
'People with old injuries or work strains may also find themselves in more discomfort throughout the winter months. Our osteopathic treatments can help with these conditions too – they are pain free and often have immediate effects,' said Jonathan.
Take a look at Bury St Edmunds Osteopaths' brand new website – where you will find all you need to know about osteopathy and how it can help you and your family.
For all enquiries please call Bury St Edmunds Osteopaths on 01284 769153 or visit the website http://www.buryosteopaths.co.uk
Bury St. Edmunds Osteopaths Ltd
The Barn, Lawson Place, Bury St. Edmunds, IP32 7EW
###