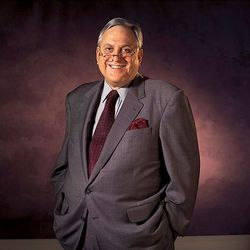 Houston (PRWEB) January 10, 2011
Ambassador Arthur Schechter, senior partner of Schechter, McElwee, Shaffer & Harris, represents Arturo Lopez Fernandez in a lawsuit for damages stemming from a March 2009 maritime accident. The plaintiff confidentially settled with his employer prior to trial. The remaining case was tried to U.S. District Judge Kenneth Hoyt, who entered a Final Judgment for Mr. Fernandez for $1,922,324.36. The case was tried in the United States District Court, Southern District of Texas, Galveston Division in Civil Action No. G-09-254.
In addition to founding Schechter, McElwee, Shaffer & Harris in 1964, a few of the many honors Ambassador Schechter has received include the highest civilian award from the United States Coast Guard and consistent recognition as a Texas Super Lawyer. Schechter served our country as U.S. Ambassador to the Commonwealth of the Bahamas under President Clinton. He also served as Board Chairman of Houston METRO before triumphantly returning to the continuation of the law firm he started in 1964, serving as Senior Counsel and obtaining significant seven-figure recoveries for his clients.
The firm keeps making maritime history. In 2009, Schechter, McElwee, Shaffer & Harris obtained a confidential settlement for a young man who fell into the water off of a vessel and nearly drowned. The victim was not discovered in the water in a timely manner, which led him into a persistent vegetative state. The partners settled the case for close to $18M. This settlement is believed to be one of the largest Jones Act recoveries in history.
The maritime lawyers of Schechter, McElwee, Shaffer & Harris have represented thousands of Jones Act seamen and other offshore workers, recovering outstanding amounts for clients. The Houston-based firm has over 45 years of experience representing injury victims worldwide.
The personal injury lawyers of Schechter's law firm provide legal services in English and Spanish (Espanol), boasting over 100 years of combined trial experience. The firm's lawyers are prepared to help you win your case and can be reached at 713.524.3500, by visiting their website, via Twitter and Facebook.
###