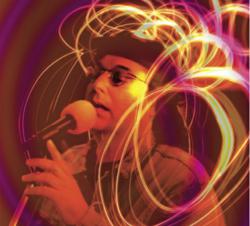 Arthur Nasson's Video Premier Party for "She Was Never Really There" from "West Cambridge Cowboys" happens this Friday night, October 12th, at The Lily Pad in Cambridge, MA
Cambridge, MA (PRWEB) October 09, 2012
"West Cambridge Cowboys" Arthur Nasson's seventh studio album continues to garner attention, with press and radio, fueling the burgeoning reputation of this Boston-based independent recording artist, Singer-Songwriter, Producer, and Multi-Instrumentalist, as an outstanding musical force.
Arthur Nasson's Video Premier Party for "She Was Never Really There" from "West Cambridge Cowboys" happens this Friday night, October 12th, at The Lily Pad in Cambridge, MA 7:00 PM 
1353 Cambridge St. Inman Square
Cambridge, MA 02139
(617) 395-1393
Featuring:
Graham Nasson-Drums
Paul Curcio-Bass
Colin Nasson-Percussion
Arthur Nasson-Piano/Vocals- Guitar/Vocals
After seven albums, Arthur unveils the release of his debut video for the song "She Was Never Really There" from his album "West Cambridge Cowboys," released earlier this year.
     
Arthur's musical focus on the album as an art form is widely recognized. These albums are found to be compelling original works, overflowing with musical, lyrical, and sonic imagery.
"Comes out of nowhere to completely captivate the listener with its melodic invention and sound effects, an audio Disney World of Beatle-esque [or at least Jeff Lynne] proportion." -   Street Noise (Album Of the Month) 
   
"One of the stand out independent artists" - Austin Daze (5 Stars)
  
"The Listener feels like he is listening to one of those larger than life classic rock albums" -  Bill Copelands Music News
Featured on ABC Good Morning Americas website, San Francisco Chronicle, Miami Herald, among dozens more. National radio cruising along with more stations adding the album weekly, among them highly influential tastemaker station KCRW Los Angeles.
In exploring video, Arthur brought in noted filmmaker and photographer Jeff Haynes, to deal with capturing the visual ideas they came up with for the video, as well as  three exceptional actresses Stacey Forbes-Iwanicki, Maria Natopov, and Reb Powers. The idea was to portray the songs character evolving through various states within the story line. "I spoke with Stacey, Maria, and Reb about the overall concept beforehand," Arthur explains, "On the day of the shoot, I  read a series of suggestions to them as we were filming, which they did a wonderful job interacting with."
Shot in High Definition black and white, the mood and use of shadows added an impressionistic presence to the video.
On the process of making the video, Arthur states, "I really enjoyed it and may make another video soon."
For more information on Arthur Nasson visit: http://www.arthurnasson.com 
http://itunes.apple.com/us/album/west-cambridge-cowboys/id501912421
Press Contact: Melissa Zeigler - melissa(at)powderfingerpromo(dot)com