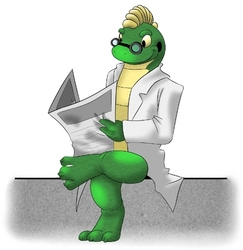 I have over 22 years experience and was caught in a downsizing
Marysville, WA (Vocus) September 30, 2010
Everyone knows it's against the law, and everyone knows it happens anyway: age discrimination against those who were downsized after working twenty years or more for the same company. It would be unethical to lie about your year of graduation or time spent working, and anyway, isn't a lot of experience supposed to be a good thing?
Not if you listen to the word on the street.
"Anecdotal evidence is mounting that pharmaceutical reps in their forties or fifties are having trouble getting jobs after being downsized," said John Burkhardt, Director of Operations for MedZilla.com, the internet's most established source for health care, pharmaceutical, and biotechnology job postings. "Many of our job seekers have expressed frustration at the trend -- be it perceived or actual -- of pharmaceutical companies hiring younger reps, especially those just out of college."
In the MedZilla.com social networking forums, where job seekers discuss trends and share information about their experiences, posters have spoken freely about appearance, age, and experience acting as negative influences on their job prospects. "I have over 22 years experience and was caught in a downsizing," said one poster. "The minute my resume is looked at and they see the length of time with the same company and the date [I] graduated from college, that's it. No return call." Another poster said every place he interviewed claimed he was "too experienced," or that the company was trying to "develop the younger employees."
"(It's) wrong to assume that all (experienced applicants) want money," one post read. "Older workers want a challenge plus a decent wage -- no one is asking for $200,000 to start." However, job seekers in all fields who have been downsized have found difficulties in finding even lower-paying or lower-ranked jobs. An online technology executive let go from a major media company in Atlanta told MedZilla he spent more than a year unemployed because of his experience and salary history -- and he is only in his mid-thirties. Like the forum poster, most people who have been unemployed for more than a few months are simply seeking a decent wage, and are often willing to forgo the challenge of a new job in favor of bringing home a steady paycheck.
But job seekers who have been looking for work for several months without success often find themselves feeling discouraged about the employment situation in general -- especially given that they spend a lot of time at home, watching CNN or Fox News reporting on what they say is a worsening job market -- and their employment situation in particular. "It's tough when you've been out of work for a while," said Del Johnston, MedZilla's Client Relations Specialist, "but even when things seem at their darkest, the worst thing you can do is stop applying and stop networking."
Another option for professionals who already have experience in the medical field -- including pharmaceutical sales -- is to change careers. MedZilla's September Employment Report highlighted the coming increases in health care jobs serving the growing numbers of older citizens. In fact, older practitioners may in fact be preferred because they better identify with their patients' needs, since they're the same needs they themselves are facing. "If you have a severance package and you're really concerned about your future in sales, going back to school is a viable option," said Burkhardt. "There's government money for professionals to go back to school, and elder care is definitely a growing field."
But for those who wish to remain in pharmaceutical sales, sometimes the best tactics are the ones no one is using. A post in the thread about age discrimination recommended finding other ways to get your resume in front of hiring managers -- snail mail or even hand delivery being two options, although the latter can sometimes be difficult without the proper network to help get you in the door. Additionally, the role of the recruiter has changed greatly in the past decade and once you have a recruiter on your side you have the power of his or her entire network as well. Sometimes just applying to a job posting online can be enough to get a recruiter's attention, since many job postings are made by recruiters on behalf of their clients -- the very people you want to see that you've still got what it takes.
About MedZilla.com:
Established in mid-1994, MedZilla is the original and leading web site to serve career and hiring needs for professionals and employers in biotechnology, pharmaceuticals, medicine, science and healthcare. The MedZilla jobs database contains about 7,500 open positions. The resume database currently contains over 285,000 resumes with 16,800 less than three months old. These resources have been characterized as the largest, most comprehensive databases of their kind on the web in the industries served.
Medzilla® is a Registered Trademark owned by Medzilla Inc. Copyright ©2010, MedZilla, Inc. Permission is granted to reproduce and distribute this text in its entirety, and if electronically, with a link to the URL http://www.medzilla.com. For permission to quote from or reproduce any portion of this message, please contact MedZilla, Inc. at press(at)medzilla(dot)com
Press Inquiries
Contact: MedZilla, Inc.
Phone: (360) 657-5681
press(at)medzilla(dot)com
###