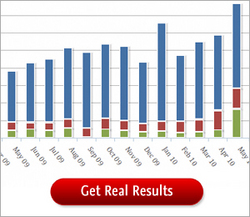 To continue to attract Fortunate 500 companies and others, we must continually strive to provide quality services for our clients.
Miami Beach, FL (Vocus) October 26, 2010
Karma Snack, a digital marketing agency, specializes in customized internet marketing solutions, website design, search engine management and marketing consulting. Recently, the company acquired CK Design Plus, a Miami based website design firm, to improve their expertise in website development. CK Design Plus has provided exceptional web design to clients for over nine years. They bring their expertise to add to the pre-existing talent present on Karma Snack's web development team. Digital printing services were also added to the company's portfolio to expand its service offering to the client. Karma Snack recognizes the importance of providing quality service. Since its opening in 2009, the company has constantly sought new ways to provide the best service to its clients.
Because of the company's recent acquisition, Karma Snack provides results to their clients in as little as two to 12 weeks; whereas, their competitors may only promise results in six to 12 months. Karma Snack provides results because of their exceptional Search Engine Optimization (SEO) techniques. PPC technology combined with built-in artificial intelligence helps clients determine optimal keywords and develop winning advertising campaigns that will increase company revenue. Real time statistics enable development of optimized copy and advertising campaigns.
Dynamic SEO techniques employed by Karma Snack are an innovative way to automate optimization of each website. Pre-specified lead or sales goals are established and integrated with customized Web Analytics and Google Analytics to provide a comprehensive solution. Once the client's website goals are established, Karma Snack may employ on-site optimization technologies to achieve the desired goals.
Carmen, the Artificial Intelligence bot, assists with achieving this goal. With the assistance of Carmen, created by current Brand Director, Adelard Gasana, Karma Snack possesses the ability to service Fortune 100 clients and their massive websites. Artificial Intelligence allows large search engine management projects to be completed with minimal staff. Additional information regarding the innovative services provided be Carmen, the A.I. robot or Karma Snack's dynamic SEO, may be obtained by contacting a representative from Karma Snack. As developments occur, we will inform clients of Carmen's features through white papers and press releases in the coming months.
SEO optimization is a small part of our marketing consulting services. Karma Snack strives to provide a comprehensive portfolio and remain relevant in the market place. Adelard Gasana states "To continue to attract Fortunate 500 companies and others, we must continually strive to provide quality services for our clients." Internet marketing is an inexpensive way to provide company awareness to potential clients. "We recognize that companies desire to keep their expenses low to maximize revenue in challenging economic times. Karma Snack helps companies maximize their potential and display their best qualities despite economic challenges." says Eric Rosado, CEO of Karma Snack.
Brand loyalty, trustworthiness and credibility are attributes each company must establish through their websites. Karma Snack not only helps companies demonstrate these qualities to their customers, but they also provide the same level of service to their clients. The agency began with incredible expertise in providing exceptional internet marketing services. Website design and dynamic SEO go hand-in-hand to developing a winning marketing strategy. An exceptional website is irrelevant if there is no traffic driven to the website. Conversely, a poorly designed website will fail to yield sales conversions. Karma Snack aims to provide both to the client. Contact Karma Snack by visiting their website.
###