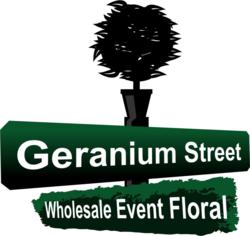 You'd be surprised by the quality of our artificial boxwood balls and always competitive pricing
San Marcos, CA (PRWEB) May 15, 2013
Bob Smith, Geranium Street Floral manager says: "If you have been yearning to add more plants to your home or office but have been held back by a lack of natural light and annoyed by the care live plants need, artificial boxwood balls are a great way to circumvent low-light issues and still enjoy luxurious greenery!"
Smith says artificial boxwood ballscatch the eye of anyone entering a room and they add life to an area or give a space some needed greenery.
Geranium Street has artificial boxwood balls in stock that range in size from 12" on up to 21". Here's an example of an outdoor-rated artificial boxwood ball UV 14" (sold in pairs), and one of an interior-rated artificial boxwood ball 11" (also sold in pairs).
Be open to this decorative product, Smith says, and you can actually come up with a pretty wide variety of green options for your own home or office using artificial boxwood balls.
"You'd be surprised by the quality of our artificial boxwood balls and always competitive pricing," Smith concluded.
For more information on available artificial flowers and plants from Geranium Street Floral, call (858) 525-2251 or visit http:// http://geraniumstreet.com/.