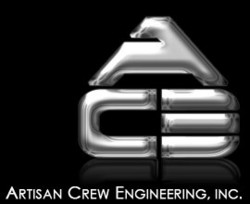 Los Angeles, California (PRWEB) September 8, 2010
In mid august, a few shorts weeks ago, Costume Evolution hired Artisan Crew Engineering (ACE Inc.,artisancrew.com) to name, brand , energize and officially launch Costume Evolution Inc.'s line of insanely cute yet comfortable costume PJs as "Cushzilla," (formerly "QT Comfy") after another firm fails to deliver.
After Costume Evolution Inc.'s unfortunate brush with deceit, ACE Inc., specialists in online branding, web marketing, consulting, and software engineering, was called in to save the day. ACE Inc. was able to create and then drive a previously unknown brand to its successful launch, and QT Comfy was reborn as Cushzilla in an unheard of 19 days. Cushzilla is available for purchase online and at select retail shops.
From the branding, e-commerce website, to a viral marketing campaign, and much more, ACE Inc. developed several strategies for the successful launch of Cushzilla for Costume Evolution on a very tight schedule and budget. ACE Inc.'s strategies will ensure Cushzilla's top market share position for not only costumes and pajamas, but a new "cushy" lifestyle.
The Cushzilla line offers a variety of animals and characters that range from the extreme cuteness of Flying Squirrels and Hamsters to the cute ghoulishness of the Cushzilla monster and skeleton Cushzillas, that all are undeniably fun, exciting, and most importantly, comfortable to wear. Cushzilla is perfect indoors or out, and comes in many sizes to fit kids and adults of all shapes and sizes, and have a pocket.
The smash hit Cushzilla site can be seen here: cushzilla.com
About Costume Evolution: Founded in 2009, Costume Evolution Inc. designs its own line of unique costumes available in the market around the world today. Cushzilla is now in high demand across the U.S., and more products will be introduced in early 2011.
ACE Inc., (Artisan Crew Engineering Inc.) founded in 2001, has a combined experience of over 25 years of specializing in web marketing, website design, e-commerce development and management, business branding, consulting, automation, custom software engineering and more giving ACE Inc. the experience and resources necessary to help your business grow from front end to back.
Artisan Crew also prides themselves on not being brokers like most "web marketing" agencies who outsource all their work to many different disjointed designers and production staff. ACE Inc. "Crew Members" are all actually internet marketers, writers, graphic designers and photographers, web and software developers and engineers none of whom are salespeople, just artisans at their individual tasks. Hence their name; the "Artisan Crew".
For more information, contact:
Leah Workman
V.P.
Artisan Crew Engineering Inc.
http://www.artisancrew.com
1.310.540.1150
###