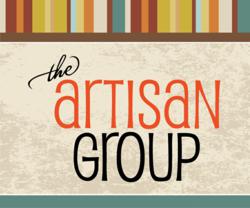 The inspiration, help and friendship are amazing amongst the talented members. Never been a part of a more organized and proactive group; the administration, guidance and support are amazing in every way.
Sunnyvale, CA (PRWEB) August 16, 2011
The Artisan Group, an exclusive art promotions group, will be a sponsor in GBK's upcoming Luxury Gift Lounge honoring the 63rd Annual Primetime Emmy Awards Nominees and Presenters on September 16th and 17th, 2011 at The W Hotel in West Hollywood, California.
The Artisan Group will gift attending celebrities with an exclusive swag bag full of handcrafted jewelry, bath and body products, hair accessories, fine art photography, designer stationery, journals, and other accoutrements, valued at over $800. Members of the press and media will also receive an assortment of handcrafted products.
Participating members in GBK's Primetime Emmys Gift Lounge event include Valerie Guerrero of The BeezKneez Designs (The Artisan Group's Founder); Nikki Cutro of 13 Black Cats Designs, (Managing Partner); Amy Croushorn of Make It Mine Parties; Ashley Berthelot of Fancy Designs; Autumn Bradley of Autumn Bradley Jewelry Design; Crystal Evans-Pradhan of Little Free Radical; Deb Soromenho of AWE Jewelry; Denise Mancuso of AJ Sweet Soap; Diana Pelliccia-Mueller of Bellaroma; Gary Hirsch of Doodle House; Heather Sennabaum of Re-Zip It!; Ilene Price of Ilene Price Design; Kristal Lee and Jennifer Lee of Atutudes Handmade Tutus; Lindsay Van Cleave of LCVintage and Company; Lindsey Afton Dufoe of Afton Dufoe Photography; Lisa Howath of The Lonely Pixel Photography; Lisa Sieczka of Elle Moss Photography; Mandy Bryant of The Light Fantastic; Michelle Bousley of OC Styles Creations; Michelle Reynolds of Aromatic Health; Natalie LeBlanc of Papermuse Designs; Pamela Petry of Seeing Is Believing Artistry; Sarah Mercer of Geekgirly Photography; Shannon Moyer-Szemenyei of Sweet Stella's; Sharlene Maher of Stranded Treasures; Shawna Ziemer of Wags and Wiggles; Tamecka Sandifer of Honeyprint; and Tina Dean Allen of Tina Dean Designs.
A juried community of talented artisans, The Artisan Group provides a sampling of handcrafted products to celebrities and members of the press at major award show Gift Lounges leading up to The Academy Awards, The Golden Globes, and The Primetime Emmys.
Members of The Artisan Group showcase a broad spectrum of specialties, including handcrafted jewelry; spa and bath products; designer stationery and paper goods; crocheted apparel; children's tutus, apparel and toys; ceramics; purses and totes; hand-poured candles; book binding and journals; illustrations and paintings; hand-dyed scarves; fine art photography; hair accessories; pet apparel and toys; and woodworking products.
The Artisan Group also offers members guidance in the areas of sales, marketing, social media, and public relations.
Follow us on Facebook, Twitter, and our Blog for more information on our upcoming celebrity events.
Press inquiries may be directed to press(at)theartisangroup(dot)org.
###