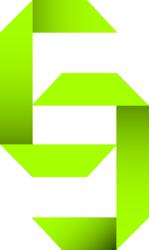 Boston, MA (PRWEB) May 21, 2013
The Brown Group Worldwide LLC added DJ Papadon and Nu-Jazz songstress Tizy to their management division this morning. The arrival of the artist comes at the launch of various campaigns and initiatives to include the Community Relations Initiative launched in March.
DJ Papadon, a Boston native, joins the company with experiences that developed from his cultural background starting in Panama. Papadon, also known as the Ladies Favorite DJ, begun to set his mark in the New England area, from nightlife to private events. Papadon expressed his want to provide good feelings to people who listen to his music and maintain his growing reputation as a creator of good energy in different environments. Upcoming projects include headlining the Boston Celtic's event Stay in School on May 23rd, special appearances in The Brown Group Worldwide's Community Relation Initiative, mixes, and live performances in the New England area.
Tizy, a Nu-Jazz singer with an exceptional voice, has created a must-see feel with her various live performances in shows around the Boston area. With a diverse family of Italian and Hispanic decent, she became exposed to jazz and soul music and created a custom bridge to the two in her own style. Tizy plans to release singles to provide relaxation and vibe to her listeners. This summer Tizy and The Brown Group Worldwide will feature her in various live events, articles, and a planned National Campaign.
The Brown Group Worldwide LLC, is a public relations and marketing management company that specializes in the exposure of people's public image and relations with the public demographic. The Brown Group Worldwide provides marketing strategies and consultation in the areas of brand marketing, and business efficiency for the accomplishments of business goals. The Brown Group Worldwide also offers managerial services for artists in various fields which focuses on their public relations and team management. Our photography and publishing divisions offer various range of photography services and advertisement spaces in future print media releases. Visit us online at http://www.thebrown-group.com and http://www.facebook.com/tbgthebrowngroup