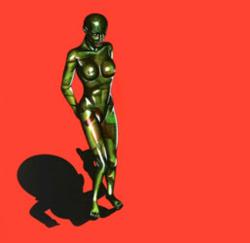 New York / Berlin / Paris (PRWEB) March 22, 2012
artnet Auctions presents the Images of Women in Asian Contemporary Art, 2000-Present sale, featuring more than 50 work by artists from Asia, West Asia, South Asia, and South-East Asia. Notable paintings in the sale include a large-scale oil and acrylic by Chintan Upadhyay (Indian, b.1972), Walking Towards the Future (2008), estimated from US$32,000 to US$38,000, and a major oil painting on linen by Feng Zhengjie (Chinese b.1968), A Butterfly No. 19 (2003), estimated from US$70,000 to US$85,000.
Also featured in the sale are works by an exciting range of Asian artists, such as Aiko Nakagawa and Nobuyoshi Araki from Japan, Zhang Haiying and Zhang Xiaogang from China, Nguyen Thanh Binh and Hong Viet Dung from Vietnam, S.P. Hidayat and Wayan Suja from Indonesia, Jamil Naqsh, Waseem Ahmed, and Muhammad Zeeshan from Pakistan, and Parastou Forouhar and Shirin Neshat from India.
The Images of Women in Asian Contemporary Art: 2000-Present sale is live on artnet Auctions March 21–March 28, 2012: http://www.artnet.com/auctions/images-of-women-in-contemporary-asian-and-eastern-art-sale
For more information or to consign works, please contact Heather S. Russell, Senior Specialist, at +1-212-497-9700 ext. 692 or at HRussell(at)artnet(dot)com.
About artnet Auctions:
With 24/7 worldwide bidding, artnet Auctions is the world's first and only online auction platform to buy and sell Modern and Contemporary Fine Art, prints, photographs, and Design. artnet has been online since 1995 and is host to approximately 2 million visitors each month. Through the artnet Price Database of all auction sales results and artnet Galleries of all premier art galleries worldwide, artnet is the leading online resource for the international art market.
artnet.com | artnet.de | artnet.fr
Artnet Worldwide Corporation, 61 Broadway, 23rd Floor, New York, NY 10006-2701, USA