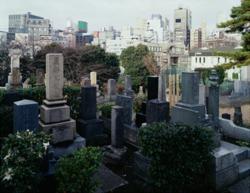 New York / Berlin / Paris (PRWEB) November 25, 2011
artnet Auctions is pleased to announce its collaboration with Berenberg Art Advice, offering four artworks by internationally renowned artists Georg Baselitz, Tony Cragg, Rebecca Horn, and Thomas Struth. The auction will take place from November 25 to December 2, 2011 on the online auction platform, artnet Auctions. All proceeds will benefit the victims of last March's devastating earthquake and tsunami in Japan.
On December 5, world-class violinist Taro Hakase, one of the most celebrated Contemporary Japanese musicians, will have his German premiere at the Berenberg Asian Classics, held at the Deutsche Oper am Rhein in Düsseldorf. During Hakase's performance, the total amount raised by the charity auction by Berenberg Art Advice will be announced.
Included in the sale are works by four of the world's leading Contemporary artists: Georg Baselitz (German, b.1938), Tony Cragg (British, b.1949), Rebecca Horn (German, b.1944), and Thomas Struth (German, b.1954). Baselitz's watercolor, Das 70iger Modell singt wieder, from 2011 (Est. US$50,000–70,000), with its strong outlines and vibrant, yet transparent colors, is typical of the spontaneous REMIX method Baselitz has been using in his work since 2005.
Also featured in the sale is a chromogenic print by Thomas Struth, Aoyama Cemetery 2, Tokyo 1996 (Est. US$80,000–100,000), from 1996. Struth's images of cities confront the viewer with architectural scenery that is all but devoid of people. His work is generally characterized by an oblique vantage point and a clarity and neutrality that permit the universal subject to speak.
Another highlight of this charity auction is El Calvario (Est. US$50,000–60,000), a drawing by Rebecca Horn. Although best known for her kinetic installations, Horn has produced many drawings since the beginning of her career. These drawings explore spiritual spaces in between "heaven and hell," allowing emotional access to kinetic forms of expression.
Rounding out the sale is the iron sculpture, Mean Average (Est. US$120,000–180,000), from 2011 by British artist Tony Cragg, winner of the 1988 Turner Prize. Cragg is known for his sensitivity to different materials—including his use of found objects in the 1980s—and allows the particular choice of media to shape each sculptural form, with the result that each work holds the essence of the media.
artnet Auctions is waiving the buyer's premium for all Berenberg Art Advice sold lots.
For more information, please contact Marie-Kathrin Krimphoff at +49 (0)30 20 91 78 40 or at MKriphoff(at)artnet(dot)de.
Visit the sale at http://www.artnet.com/auctions/charity-sale-by-berenberg-art-advice.
About Berenberg Art Advice:
Berenberg Art Advice provides expertise in both the finance and art worlds, offering assistance for purchasing individual artworks and in conceptualizing and managing personal collections. It provides various opportunities for investing in the art market, and gives professional advice on restoration, appraisal, storage, transportation, hanging, and art insurance. Find art rarely available on the open market, and curate your personal space in the best way to present your art collection. For more information, visit http://www.berenberg-art.com/.
About artnet:
With 24/7 worldwide bidding, artnet Auctions is the world's first and only online auction platform to buy and sell Modern and Contemporary Fine Art, prints, photographs, and Design. artnet has been online since 1995 and is host to approximately 2 million visitors each month. Through the artnet Price Database of all auction sales results and artnet Galleries of all premier art galleries worldwide, artnet is the leading online resource for the international art market.
artnet.com | artnet.de | artnet.fr
Artnet Worldwide Corporation, 61 Broadway, 23rd floor, New York, NY 10006-2701, USA
# # #