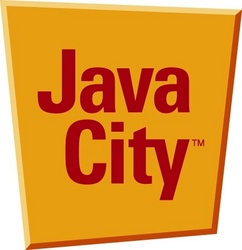 Just as art is a primary element in the culture at Java City, it is also an important component in a child's education and development
Sacramento, Calif. (PRWEB) August 21, 2007
To continue brewing support for local art education programs, Java City today announced its third-annual ' Art For Kids' Sake ' artwork competition. Open to young artists, 12 years old and younger, the Sacramento-based specialty coffee roaster and retailer is searching for java-inspired art to adorn the 2009 'A Blend for the Arts' coffee that raises funds for local youth art programs.
"Just as art is a primary element in the culture at Java City, it is also an important component in a child's education and development," said Nicolas Tucker, vice president of marketing, Java City. "That's why we're excited to announce the third annual 'Art for Kids' Sake' youth art competition as part of our continued support for local youth art programs."
Java City will select five semi-finalists based on creativity, suitability for packaging, artistic composition and color, and the degree to which it conveys itself as kid's art. The five semi-finalists will be awarded a coveted spot in the coffee company's original café on 18th & Capitol in Sacramento, where local up-and-coming artists are showcased every month. The artwork will also be posted to http://www.artforkidsake.com where the public can vote for their favorite piece. Voting for the five semi-finalists will begin on Nov. 1 and end Nov. 30, 2007. The art with the most votes will be featured on the packaging of the 2009 'A Blend for the Arts' coffee bag. The winner will also receive a $500 gift card to a local art supply store.
Java City's Art For Kids' Sake program donates $1 from every bag of ' A Blend for the Arts ' coffee sold. Donations currently go to the Crocker Art Museum and Mondavi Center's public school art outreach programs.
There is also a fundraising component through the Art For Kids' Sake program in which students can raise funds for their schools. School organizations can earn up to four dollars per bag of coffee sold, while an additional dollar will be donated by Java City to the art outreach programs of the Crocker Art Museum and the Mondavi Center.
About Java City
Founded in Sacramento, California in 1985, Java City is a hand crafted specialty coffee roaster and retailer. Strongly committed to quality, Java City slowly roasts carefully selected coffee beans by hand, and air cools the beans naturally to ensure its customers get a finished coffee that tastes balanced and true. Along with developing award-winning innovative coffee products, Java City is dedicated to its EcoGrounds™ program, an ecologically sustainable conservation program that promotes an economic model for the cultivation and harvesting of coffee. Java City owns and operates 12 cafés located in Sacramento and Southern California and provides espresso, rare estate coffees, fine teas and coffee related equipment for restaurants, retailers and other foodservice operations with more than 2,500 wholesale locations in the United States. For more information, please visit http://www.javacity.com.
###