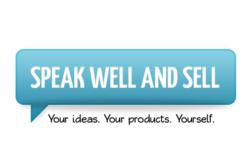 ArtyChokers are now available to online shoppers as well as residents of Northern California.
Burlingame, California (PRWEB) April 02, 2013
ArtyChokers has a great product that dog owners love. It's the first ever interchangeable dog collar that comes in hundreds of fun and fashionable styles. The unique feature allows you to change styles in seconds without removing tags, leash or collar. It's an ingenious creation that allows the owner of a dog to reflect their personal style as it changes.
Since the creation of ArtyChokers, their availability online has been very limited. Most product marketing has been via outdoor festivals and markets. This was effective, but limiting and exhausting.
All that has now changed with the introduction of a fully functional Ecommerce site, which now enables online shoppers to have access to this exciting product, which is making waves in Northern California. The website was co-developed with the expertise of Northern California-based Speak Well and Sell.
Lisa Barghahn, founder of ArtyChokers states, "I knew I should have a strong and social online presence, but I had no idea how to do it. I'm a small business that specializes in fashionable dog collars, not shopping carts and online marketing. I hired Speak Well and Sell because this is what they do for small businesses."
As a launch special all first time visitors are invited to take 30% off their initial order. The offer terms are available on the home page of ArtyChokers.
The sky's the limit for growth of ArtyChokers now and 2013 promises to be an exciting year.
ArtyChokers represent a new innovation in dog accessories combining fashion with function. This new two-piece system includes a StartyChoker base collar and the ArtyChoker style cover. ArtyChoker style covers fit securely over the StartyChoker and are handmade in California using materials from around the world. They are double-stitched with industrial thread and completely washable. Styles are individually crafted and each one may have slight variances. ArtyChokers are doggie-durable, canine-comfy, and incredibly flattering!
Speak Well and Sell is a communications practice focused on excellence in the areas of online marketing and public speaking. The founder, Michael Neuendorff, has more than 20 years of sales and marketing experience. He is a World Class Speaking coach, Constant Contact Local Expert, HootSuite Certified Professional, and Guerrilla Marketing coach.