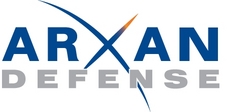 "EnforcIT-S enables security engineers to build robust anti-tamper protections by taking a comprehensive and multi faceted approach that delivers system-wide protection of mission-critical systems and data."
West Lafayette, Ind. (PRWEB) December 10, 2009
Arxan Defense Systems Inc., a leading anti-tamper systems integrator for government and military programs, today announced the addition of natively compiled Java binaries and secure Linux support to its EnforcIT®-S anti-tamper platform. EnforcIT-S is a comprehensive security solution that delivers a sophisticated, layered software protection approach for mission-critical systems with critical program information (CPI).
Utilizing a "defense-in-depth" approach, EnforcIT-S goes beyond traditional software application security measures by protecting critical systems software against reverse engineering and tampering. The new protection capabilities of EnforcIT-S lock down vulnerable Java and Linux code to thwart application attacks against government agencies and system integrators.
"With the new support for natively-compiled Java and secure Linux applications, our customers will receive increased security across platforms and greater operating system support," said Michael Mehlberg, vice president of Product Management for Arxan Defense Systems. "Government agencies and military and defense sub- contractors are faced with the daunting task of protecting sensitive IP against the ongoing threats associated with discovery, tampering, and replication. EnforcIT-S enables security engineers to build robust anti-tamper protections by taking a comprehensive and multi faceted approach that delivers system-wide protection of mission-critical systems and data."
Enhanced features of EnforcIT-S include:

Natively Compiled Java Binary Support: Layered support for natively compiled Java binaries providing a customizable level of protection at the application level and to minimize the risk of an attack on critical technologies.
Secure Linux Support: Support for Intel-based desktop systems running on secure Linux operating systems, to protect against reverse engineering and tampering.
Integration of new Guards: Guards, or small units of protective software code, are inserted into the binary of the application being protected. The Guards monitor the application and each other, forming a dynamic layer of protection that is easily and quickly embedded in the software, and can launch countermeasures upon detection of tampering or attack. EnforcIT-S now offers new Guard types for enhanced control and application security.
Extended ADA Compiler Support: EnforcIT-S now supports a new ADA compiler, which extends the protection of critical technologies in an even greater number of programs.
For pricing and demo details, please contact Arxan Defense Systems sales at info@arxandefense.com or 765-775-1004 x103.
About Arxan Defense Systems
Arxan Defense Systems Inc., delivers best-of-breed anti-tamper solutions to protect critical program information in military technology. As a systems integrator, Arxan Defense Systems provides full-service support across the entire anti-tamper lifecycle, empowering clients to implement advanced anti-tamper solutions through a combination of people, product and processes. Arxan Defense Systems' EnforcIT platform provides advanced anti-tamper protection that dynamically prevents, detects and reacts against sophisticated attacks. Founded in 2006, Arxan Defense Systems supports a full range of anti-tamper and robustness needs, from commercial anti-piracy to military grade assurance. Arxan Defense Systems has offices in Indiana, Maryland, Virginia, Illinois, and New York. For more information please visit http://www.arxandefense.com.
# # #