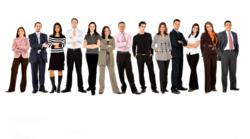 Aryng's "Data to Decision" courses are recipe based, making it very accessible to professionals with limited statistics or mathematics background
Santa Clara, CA (PRWEB) August 14, 2012
Business professionals, who are looking to leverage data for making better day-to-day decisions, will find Aryng's lineup of analytics training very compelling. Aryng's "Data to Decision" courses are recipe based, making it very accessible to professionals with limited statistics or mathematics background. In the core of these analytics courses, lays Aryng's proprietary BADIR framework, to get from business strategy and priorities, all the way down to data and back with insights and impactful recommendations.
Aryng's Level 1"Business Impact through Analytics" training is a 1-day workshop scheduled for September 28 in Santa Clara, CA. In this analytics training, business and BI professionals get a basic understanding of the power of analytics- business analytics, predictive analytics and A/B testing through examples, case studies and hand-on exercises. This is also the starting point of training for analysts who are looking to increase the impact of their work in their organization by learning the non-technical aspects of analytics, i.e. building alignment with stake holders, influencing with numbers, communicating effectively and thus bridging the gap from data to business. Details of the training can be found here: http://www.aryng.com/landing/DTD102-Business-Impact-Through-Analytics-Workshop-Sep-28.html
Level 2, hands-on analytics training is a 2 day workshop scheduled for October 18 -19, 2012 and is open to all the professionals who have attended Aryng's Level 1 training. In this analytics training, analysts and business professionals learn the technical as well as business and soft side of deriving insights from data and turning it into good decisions. This class incorporates several key adult learning techniques including role play, examples, hand-on exercises, case study and wraps up with a live case simulation.
Hands-on Test and Learn (also called A/B testing) analytics workshop is a level 3 course and is scheduled for November 1-2, 2012. In this workshop, product and marketing professionals as well as analyst learn how to design and implement a successful test based on business hypothesis and get conclusive actionable results towards full roll out.
Aryng's analytics training is being conducted by senior Aryng trainers, who are seasoned analytics professionals, each with 10+ years' experience driving business results through analytics in Fortune 500 companies.
About the Company: Aryng is an analytics training and consulting company based out of Santa Clara, CA. They offer public workshops, customized corporate training and strategic analytics consulting services for organizations looking to leverage data and make smarter decisions. For more information about Aryng and their analytics training and consulting offerings, visit http://www.aryng.com