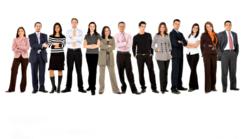 This particular workshop was really amazing, and the reason is that it doesn't just talk about analytics, but it really helps you make an impact in the organization from the way you can use analytics for your company
Santa Clara, CA (PRWEB) May 22, 2012
Aryng (http://www.Aryng.com) conducts "Business Impact through Analytics" Workshop with a variety of industry professionals in attendance. Gathered around the table in the conference room of "The Decathlon Club" this Friday was a friendly group of professionals with a wide range of careers. From CEO's to MBA students, all were in attendance to learn more about the growing use of business and predictive analytics. This 8-hour session is one of many courses provided by Aryng in explaining and utilizing the numerous uses of analytics in today's business world.
Using real world business problems, Aryng analytics training provide an opportunity for each individual to work on and solve actual cases produced by real companies. In the May 18th workshop, the instructors worked with each individual to walkthrough the approach and the rationale behind each solution. With the guidance of Piyanka Jain and Mukul Patki, both seasoned analytics professionals, each attendee got a personalized program in which all of their questions were addressed. Friday's introductory course is just the beginning towards deeper understanding of analytics for business use. Depending on each person's or company needs, Aryng's training often begins with a 3-hour "Data to Decision" course with a high level view for those looking for general understanding of business analytics. In addition to overview courses, Aryng offers extended 2-day analytics "boot camps" which are often customized for the audience (Business Intelligence, Product Managers, Sales and Marketing)
"This particular workshop was really amazing, and the reason is that it doesn't just talk about analytics, but it really helps you make an impact in the organization from the way you can use analytics for your company" says Nick Vaidya, Managing Partner of 8020 Strategy Group, post attending the workshop.
Located in Santa Clara, CA, Aryng has recently begun to pick up speed, offering multiple workshops that cater to a variety of different skill sets. Seasoned data scientist or aspiring marketer, Aryng offers courses that enable a greater understanding of business and predictive analytics and the growing number of roles that these tools play in today's economy.
For more information about Aryng and their workshops, go here: http://www.aryng.com