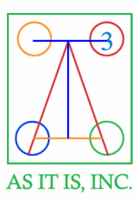 Buffalo, NY (PRWEB) January 15, 2008
Edward F. Wright Jr. joins As It Is, Inc., as chief financial officer. Wright will work closely with the firm's director, president, and CEO, William D. Koehler during the launch of TrueThinker.com. Wright's role will include both developing the financial foundation for the company during its early fast-growth phase, and working closely with Koehler during the ongoing round of venture fundraising activities.
Wright has 15 years of financial industry experience. His most recent role was vice president and financial advisor at HSBC Securities (USA), Inc. There, he served the Western New York retail banking and small business community, providing a full range of financial advising services including estate planning, financial planning, qualified plans, business continuation and expansion plans, and insurance products.
Before joining HSBC, Wright served M&T Bank in the same capacity. Before his time at M&T, Wright co-founded a software business called ProCode.
He received his bachelor of business administration degree in accounting from Niagara University in 1980.
About TrueThinker.com
Available today at TrueThinker.com, TrueThinker automatically categorizes your website links, after its patented Artificial Intelligence (AI) technology called the "AutoGnome™" learns about what data you save and how you organize it.
TrueThinker;

helps you manage files, RSS feeds, links, images and more and;
allows you to share knowledge easily with--and learn from--communities of people interested in the same topics you are, whether sports such as baseball, bird watching, and fly fishing, or medical issues, such as allergies and diabetes, or any other areas of interest.
The TrueThinker experience includes these features:

My TrueThinker webpage, a dashboard or homepage that you can personalize as your portal to the Internet.
My KnowledgeBank, where you can manually, or your AutoGnome can automatically, store your relevant and valued information so you can find it easily.
My Communities, where you can join or create groups of people with the same social, business, research or other interests to share resources and hold public or private discussions.
What's more, you can access TrueThinker and your organized bookmarks and files from any computer, making your accumulated knowledge on just about anything accessible from anywhere.
A yearlong subscription to TrueThinker costs $24.95. Sign up at TrueThinker.com.
About As It Is, Inc.
As It Is, Inc., is a private corporation formed in 1999 with an office at the University at Buffalo, State University of New York, Baird Research and Technology Park. It has assembled a portfolio of technologies and related intellectual property including the AutoGnome™ and recently developed a commercial-ready business venture to exploit and capitalize on over 40 years of development. This first rudimentary application is TrueThinker.com, a revolutionary new subscriber-based IntelliSite™ that will automate and manage the creation and discovery, retrieval, and organization of internet-based information.
The senior management team of As It Is, Inc., comprises:

Craig R. Arrison - Initiating angel investor, assistant to the president
Leslie D. Edmiston - Internal relations & assistant to the chairman
Jack van Geldern - Intellisite™ systems engineer
Jon Ray Hamann - Founder, director, chairman & CCO (Visit Relational Systems)
William D. Koehler -Founder, director, president & CEO (Visit Next Generation Artificial Intelligence)
Paul H. McAfee - Interim chief marketing/operations officer (Visit eXubrio Group LLC)
Jere Northrop - Founder & director
Deborah B. O'Shea, Esq. - Chief networking officer & in-house counsel
Frederick Reed - Chief AutoGnome™ technology officer
Edward F. Wright Jr. - Chief financial officer
# # #