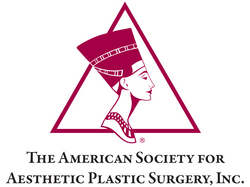 Although the reintroduction of silicone gel implants was accompanied by expectations of a sharp increase in their use, this survey revealed that, among Aesthetic Society members, saline implants are used more often than silicone gel implants
New York, NY (Vocus) April 27, 2009
Despite the highly anticipated Food and Drug Administration (FDA) approval of silicone gel implants for cosmetic purposes in 2006, saline-filled implants remain the most popular choice for primary breast augmentation, according to a study published in the March/April issue of Aesthetic Surgery Journal.
According to this survey, 60% of surgeons still were using saline implants, and the vast majority of these doctors selected saline implants for 75% to 100% of their patients undergoing first-time breast augmentation. The reported survey found that 80% of responding plastic surgeons had increased their use of silicone gel implants since their reintroduction in 2006. There were a number of reasons for choosing one implant type over another. Patient preference was the most common factor driving the choice of silicone gel implants.
The 27 questions included in the survey were posed to 1746 members of the American Society for Aesthetic Plastic Surgery (ASAPS). ASAPS members were selected for the study population in an attempt to gather data from surgeons who most likely perform the highest volume of primary breast augmentation procedures. Data was gathered over a 3-month period beginning in June 2007.
The survey gathered other practice data on primary breast augmentation including most common incision location, implant size and type, and complications:

The majority of surgeons (64%) preferred an incision near the breast crease, while 25% preferred an incision around the bottom half of the areola.
The average implant size reported by 81% of surgeons was 300 to 400 cc (which is approximately a small to a full "C" cup bra).
Smooth implants, rather than implants with a textured surface, were most often preferred by 92% of respondents because it was the surgeon's preference, less wrinkling, or overall better results for the patient.
Ninety-six percent of surgeons used round, rather than anatomically-shaped, implants.
The most common position for implant placement was under the muscle (62% of surgeons).
The most frequently reported early complication of primary breast augmentation was nipple sensation changes, while capsular contracture (breast firmness caused by scar tissue contracting around the implant) was the most commonly cited delayed complication.
"Although the reintroduction of silicone gel implants was accompanied by expectations of a sharp increase in their use, this survey revealed that, among Aesthetic Society members, saline implants are used more often than silicone gel implants," said Rod Rohrich, MD and Edward Reece, M.D., the study's senior and lead authors. "However, both saline and silicone gel implants are used frequently, safely and reliably."
"The approval of silicone gel implants has expanded the options for women considering breast augmentation," says Alan Gold, MD, president of the American Society for Aesthetic Plastic Surgery (ASAPS). "Nevertheless, obtaining favorable patient outcomes is usually not dependent on the type of implant as much as the use of patient-appropriate techniques by a qualified and experienced surgeon."
According to recent data from ASAPS, breast augmentation was the top cosmetic surgical procedure in 2008, overtaking lipoplasty for the first time. In 2008, there were 355,671 breast augmentation procedures, up over 250% from 1997. According to the Society's most recent statistics, 46% of breast augmentations in 2008 (including both primary and implant replacement procedures) were performed using silicone gel implants.
About ASJ
Aesthetic Surgery Journal, owned by the American Society for Aesthetic Plastic Surgery and published by Elsevier Science, is a peer-reviewed international journal focusing on clinical and scientific developments in cosmetic surgery and cosmetic medicine. The Journal has subscribers in more than 80 countries. Besides its affiliation with ASAPS, the leading organization of board-certified plastic surgeons who specialize in aesthetic surgery, ASJ is also the official English-language journal of plastic surgery societies in Brazil, Israel, Mexico, Japan, Korea, Thailand, Costa Rica, Colombia, India and The Netherlands, and it is the official journal of the Rhinoplasty Society. ASJ's Editorial Board includes plastic surgeons and Interspecialty Editors representing anesthesiology, dermatology, ophthalmology, otolaryngology and clinical psychology. For information on the Journal, as well as subscriber and pay-per-view access to the Journal's full text and graphics, go to http://www.aestheticsurgeryjournal.com.
About ASAPS
The American Society for Aesthetic Plastic Surgery, the leading organization of board-certified plastic surgeons specializing in cosmetic plastic surgery includes Active-Member plastic surgeons certified by the American Board of Plastic Surgery or the Royal College of Physicians and Surgeons of Canada, as well as International Active Members who hold equivalent credentials in their own countries. For information, visit http://www.surgery.org.
Contact: Adeena Babbitt or Dina Khiry
212.921.0500
Please credit the American Society for Aesthetic Plastic Surgery
###