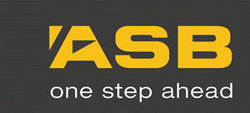 These loans are specifically aimed at businesses looking to invest in a new project, process or expansion initiative. Provided the business case for new lending stacks up, and will result in additional people being employed, or stop existing employees losing their jobs, we will consider it
AKL, NZL (PRWEB) February 27, 2009
At the same time, New Zealanders will be given the opportunity to share in this job creation initiative by depositing funds with ASB Bank in a special Job Creation Deposit Bond. The interest rate on the loans and the deposit bond will be reviewed weekly, but will always be the same. The rate will be fixed at the time of approval and will apply for a 2 year term.
The opening interest rate for the Job Creation Loans is 5% per annum, which is 0.95% below ASB's current two-year fixed housing rate.
To be eligible for the loans, borrowers will need to meet normal business lending criteria plus demonstrate the employment benefits of their proposal.
"The focus of the lending pool is to assist businesses to take advantage of opportunities to create new jobs, or to prevent a business having to cut jobs," said ASB's CEO, Charles Pink.
"These loans will be going out at the lowest interest rates offered to businesses in modern times. It is our practical contribution to saving jobs in an unprecedented economic environment.
"If a business is prepared to invest in its future, and create or protect employment, then ASB is saying it is prepared to back them with an attractive lending rate.
"We also know that many of our customers would like to be involved in helping New Zealand during this challenging time. That is why we're launching the Job Creation Deposit Bond at the same time and at the same interest rate as the Job Creation Loans. For deposits of up to $5 million our customers will receive a guaranteed, very competitive interest rate - currently 5% for two years - while ASB coves the costs and risks of the loans. Together we hope to make a difference by keeping more people in work."
Loans made from the $1B pool will be available only to existing businesses for new lending. Both current ASB business customers and new customers can apply. The loans must be for a minimum of $100,000 and will need to be fully drawn down within 60 days of being approved. Applications to refinance existing borrowings will not qualify for a Job Creation Loan.
Applications for both the Job Creation Loans and the Job Creation Deposit Bonds will open on Monday, 2 March and will remain open until the $1 billion cap is reached. ASB will separately account for this pool of lending funds and will report publicly on progress in terms of loans extended and jobs saved.
"These loans are specifically aimed at businesses looking to invest in a new project, process or expansion initiative. Provided the business case for new lending stacks up, and will result in additional people being employed, or stop existing employees losing their jobs, we will consider it," said Mr Pink.
"A low interest rate and certainty around interest payments for the next two years might just be the factor that a business needs in this environment to decide an opportunity is a 'go'."
Mr Pink said the Job Creation Loans will not affect the availability of lending funds for ASB's customers generally.
###