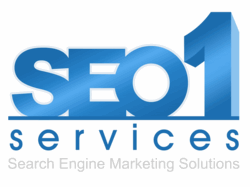 Visitors of the website will be able to go through a listing of lawyers that have had experience in tackling cases of asbestos exposure
Dallas, TX (Vocus/PRWEB) February 14, 2011
Asbestos Daily has announced the launch of an asbestos attorneys' directory on the website. Site visitors will soon find asbestos attorneys nationwide. This move will help many individuals and families who have had to deal with the disastrous effects of asbestos exposure, in the form of diseases such as mesothelioma.
Asbestos Daily is a new website dealing with the various harmful effects of asbestos. The site covers news on asbestos mines, contaminated bodies of water, asbestos in the workplace and the like. Recent news regarding asbestos, from both inside the country and outside, is also syndicated. Valuable asbestos information can also be found in other sections of the site, which includes the various types of asbestos exposures, diseases that asbestos causes, and medical expenses related to these. There are also useful articles on how to effectively and safely remove asbestos in your environment, minimizing your exposure to the material.
The portal is also in talks with Dallas based SEO company to boost its online visibility and promote the law firm locator. SEO 1 Services, a company that specializes in website marketing, will be crafting an organic search engine optimization strategy.
The Asbestos Daily website likewise showcases a number of articles on the legal aspect of asbestos exposure. Articles relating to asbestos lawsuits and asbestos workers' compensations can also be found here. There are also updates on asbestos cases that are displayed on the site, specifically cases of mesothelioma.
For many people that have been exposed to asbestos, finding a lawyer that specializes in asbestos cases can be a challenge. Asbestos Daily aims to address this problem, with their new lawyer directory. Soon, anyone who goes through the site will be able to find an asbestos lawyer near him. Visitors of the website will be able to go through a listing of lawyers that have had experience in tackling cases of asbestos exposure, making sure that the client is in trusted, reputable hands. Attorneys specializing in asbestos cases will also be able to reach out to their clients in a more effective manner.
Asbestos exposure and mesothelioma have also grabbed more media attention as a result of the New York city world trade centre cleanup.
Asbestos is known to pose a threat to human health. It is a significant risk factor in the development of certain diseases, specifically mesothelioma, which has an incidence of approximately 3000 cases each year in the United States.
About Asbestos Daily:
Asbestos Daily is part of Medical Business Cafe family of sites dedicated to the Medical industry. The site provides the latest news and trends in the field of research, development and marketing of product and services. Among other activities the marketing site runs a family of sites tackling: Skin care, mental health, prescription drugs, vitamins, weight loss, men's health, women's health, and healthy recipes
http://asbestosdaily.com
# # #