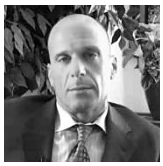 The Asbestos Legal Center is proud to support the cutting-edge mesothelioma research developed by Pacific Meso Center scientific advisor and Chief of Thoracic Surgery at the West Los Angeles Veterans
San Francisco, CA (PRWEB) November 05, 2011
For many U.S. Military Service veterans diagnosed with mesothelioma, an aggressive cancer caused by exposure to asbestos, the thought of seeking treatment at the Veteran's Administration Hospital was an unsatisfactory proposition. Whether right or wrong, many veterans feared that the Veteran's Administration Hospital would not be able to provide the same excellence in treatments for mesothelioma patients that is provided at a private hospital.
Now armed with a generous donation from a prominent California law firm, new research and cutting edge treatments for mesothelioma occurring at the Veteran's Administration Medical Center in Los Angeles, provided by Dr. David B. Cameron, are proving those fears unfounded. In August, the Asbestos Legal Center, a San Francisco mesothelioma law firm, pledged $500,000 over the next three years to mesothelioma medical research being conducted at the Greater Los Angeles VA Healthcare System.
"So many of our Navy veterans who were exposed to asbestos in shipyards and onboard vessels have developed mesothelioma, lung cancer, or asbestosis. Giving money to medical research targeting the veteran population didn't just feel like the right thing to do, it felt like an opportunity to honor those who served our country defending this nation," said Asbestos Legal Center founding partner, Michael J. Mandelbrot.
"The Asbestos Legal Center is proud to support the cutting-edge mesothelioma research developed by Pacific Meso Center scientific advisor and Chief of Thoracic Surgery at the West Los Angeles Veterans' Administration Medical Center, Dr. Robert B. Cameron, as they are without a doubt, the most ingenious, exciting, and promising research activities perhaps anywhere in the world," continued Mr. Mandelbrot.
The Pacific Meso Center, a division of The Pacific Heart, Lung & Blood Institute, is a 501(c)(3)non-profit medical research institute. Its scientific Director, Robert B. Cameron, is the director of the Comprehensive Mesothelioma Research Program at the David Geffen School of Medicine at UCLA and Chief of Thoracic Surgery at the West Los Angeles Veterans' Administration Medical Center. He was the first to propose and develop treatments designed to manage MPM as a chronic treatable disease, similar to diabetes and high blood pressure. Dr. Cameron, who recently chaired the 1st International Symposium on Lung-Sparing Therapies for Malignant Pleural Mesothelioma, also has been a long-time champion of a meticulous lung-sparing pleurectomy/decortication surgical procedure, which as discussed at the Symposium, was shown by the U.K.'s Mesothelioma and Radical Surgery (MARS) Trial to be far superior to the more radical extra-pleural pneumonectomy (EPP) lung-removing procedure aggressively promoted in Boston and New York.
For further information about the cutting edge treatments being offered to mesothelioma patients at the Veteran's Administration Medical Center in Los Angeles, please contact Clare Cameron at the Pacific Meso Center at 310-478-4678, or contact the Asbestos Legal Center at 1-800-970 DUST (3878). http://www.asbestoslegalcenter.org.
About Asbestos Legal Center
The mesothelioma lawyers at San Francisco's Asbestos Legal Center have over 20 years of combined experience representing individual and families affected by asbestos. The Asbestos Legal Center can help mesothelioma patients litigate and negotiate fair asbestos settlements, and obtain fair compensation for mesothelioma and its terrible symptoms. As a San Francisco mesothelioma law firm, they strongly protect every human's right to be in safe and healthy environments when working and strive to provide the resources and knowledge necessary to protect their clients and their loved ones through asbestos litigation and asbestos lawsuits.
###