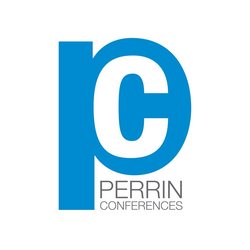 Berwyn, PA (PRWEB) May 27, 2010
June 21, 2010, Chicago, IL, Perrin Conferences presents The Asbestos Bankruptcy Conference, featuring a Judicial Roundtable on Asbestos Compensation. Compelling presentations from both plaintiff and defense represent both perspectives and delivers robust debate regarding a changing Bankruptcy environment. Chaired by John Cooney, Esq., Cooney & Conway, Chicago, IL, and Kirk Hartley, Esq., Childress Duffy Goldblatt, Ltd., Chicago, IL, panelists include Perry Weitz, Esq., Weitz & Luxenburg P.C., New York, NY, Joseph F. Rice, Esq., Motley Rice LLC, Mt. Pleasant, SC, Peter A. Kraus, Esq., Waters & Kraus, LLP, Dallas TX, Robert H. Riley, Esq., Chairman, Executive Committee Member, Schiff Hardin LLP, Chicago, IL. Discussion on the impact of Asbestos Bankruptcies on the Tort System among many other critical panels will deliver vital perspectives for successful Asbestos Bankruptcy management.
The judges panel, discussing the interplay between Bankruptcy Trusts and Traditional Asbestos Litigation, includes Hon. Judith Fitzgerald, U.S. Bankruptcy Court for the Western District of Pennsylvania, Hon. Randall J. Newsome, U.S. Bankruptcy Court for the Northern District of California, Hon. James Murray Lynn, Philadelphia Court of Common Pleas, and Hon. Daniel Stack, Madison County Circuit Court.
Conference agenda and details can be found at http://bit.ly/ASBBKO. Accommodations and the conference are both being held at The Peninsula Hotel, Chicago, IL.
Perrin Conferences continues to be known for delivering heavily attended events, for bringing together the "best of the best" in the legal industry, and for the excellent continued learning educational opportunities. We focus on helping you build relationships, so that you can build your practice.
For more information and to register, visit http://www.PerrinConferences.com.
###