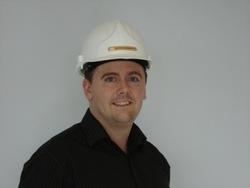 This new guide reduces the chance of exposure to asbestos on sites where full tests have not been carried out.
Manchester, UK (PRWEB) March 3, 2010
The UK Health and Safety Executive released their new guide to surveys on asbestos removal in January this year and is welcomed by TopAsbestosRemoval.co.uk, part of the TopTriangle Group. These changes on detecting asbestos are an improvement on the old system and makes it harder for asbestos to be ignored on site and is therefore cutting the risk to the health of anyone in close vicinity to it.
The new guidelines released by the HSE have done away with the old Survey Type 1, 2 and 3 in order for the more comprehensive Management Survey and Refurbishment and Demolition Survey.
This new legislation has come in to combat those sites that were not receiving the full and proper asbestos surveys. Contractors either were confused at to what type of survey to carry out or were picking a lesser survey in order to cut costs and save time. This created a breach of duty of care, and could possibly cause problems later on down the line. The new survey guide eliminates this problem by thorough checks on properties and buildings. It also makes planning a lot more comprehensive and cuts any risks to health.
Management Surveys will be required under the normal occupation of a building in order to ensure continued management of asbestos containing materials within the structure. This type of survey highlights the presence and location of the asbestos containing materials and whether they pose a risk at any time.
Refurbishment and Demolition Surveys will be required if a building is to be upgraded, refurbished or demolished. All asbestos within the building will need to be detected and the survey is fully intrusive and can be disruptive.
However, the new guidelines make sure that employees' health and welfare is protected at all times and keeps unnecessary exposure to asbestos at a minimum.
TopAsbestosRemoval.co.uk have already implemented these new methods and are getting positive feedback from clients who have immediately commented on the easiness and conciseness of deciding which survey needs to be implemented for a particular job.
TopAsbestosRemoval.co.uk are responsible for thousands of asbestos removal and asbestos disposal jobs each year and are leaders in the industry.
They have been featured in The Guardian and skip hire and waste management trade magazine The Skip. TopTriangle.com is also accredited with the International Quality Standard ISO9001:2000 -- your assurance of top quality service.
###