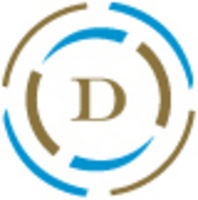 We are very excited about this partnership based on Denarii's cutting-edge innovation
Washington, DC (Vocus) April 29, 2010
Ascella Compliance and Denarii Systems today announced a partnership wherein Denarii has retained Ascella Compliance to develop and implement best in class compliance solutions.
Ascella Compliance will work with Denarii to help develop and strengthen their already robust compliance program.
"We are very excited about this partnership based on Denarii's cutting-edge innovation," said Daniel Weiss, Managing Director with Ascella Compliance. "We believe both Denarii and Ascella will benefit greatly from this alliance and aid Denarii Systems in their strong commitment to compliance."
Denarii Systems is an International Financial Transaction Processor, which provides end-to-end transaction processing technology to implement stored value card programs and mobile banking services. Denarii focuses on engineering, implementing and maintaining innovative stored value programs with partners and customers.
Ascella Compliance's vision is to become the market leader in compliance services to financial institutions, by providing a broad range of consulting services through a diverse team of highly-reputed practitioners who have come together to achieve long-term, sustainable community development and international security within a for-profit venture.
"Ascella Compliance is impressed by Denarii System's dedication to compliance and looks forward to helping this revolutionary company improve further," Mr. Weiss said.
Angel Pacheco, Denarii's CEO, emphasized, "Maintaining a robust compliance infrastructure is the heart and soul of the electronic payment space and we feel the addition of Ascella to our core compliance team will enable Denarii to exceed the standards set within our industry."
About Denarii Systems
Denarii Systems, http://www.denariisystems.com, offers payment and information services across its hosted electronic transaction platform focusing on mobile-based delivery of financial and payment services. From its Miami office the company serves a global customer base by providing end-to-end mobile linked stored value solutions to banks, telecoms, retailers, and government.
About Ascella Compliance
Ascella Compliance (http://www.ascellacompliance.com ) is a division of Microfinance International Corporation and is headquartered in Washington, DC with regional offices in Denver, San Diego. Ascella Compliance team comprises former top bank executives, compliance officers and internal auditors; former financial regulators and government old hands; compliance, licensing and corporate strategy officers of non-bank financial institutions; commercial lawyers; and finance consultants.
###