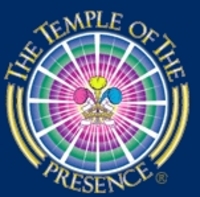 The True Story of the Godhead Charioteers®.
Tucson, AZ (Vocus) June 14, 2010
From June 30 through July 4, gather with other Ascended Master students in Tucson, Arizona, to participate in the 5-day Quarterly Conference titled "The True Story of the Godhead Charioteers®." Learn of the "lost" knowledge of the I AM Presence and various components essential to the path of awakening. These conclaves are held 4 times a year around the solstice/equinox and are planetary Releases of Light where participants (those present and those participating, free of charge, from around the world via the internet) receive direct instruction from the Ascended Masters. Experiencing this Light and Instruction in person is an unparalleled opportunity.
The Ascended Master School of Wisdom, Acropolis Sophia, allows participants to experience some of what occurred in the ancient mystery schools. This session of Acropolis Sophia is titled "The Fivefold Fohat of the Great Command" and is designed to provide participants with a working knowledge of their role as a co-creator with God. This mountaintop experience offers instruction in a retreat environment. The Path of self-mastery and the realization of the God Self, the I AM Presence, are revealed and practiced during this 7-day session. Think of Acropolis Sophia as a Sacred Mountaintop where the highest Spiritual Worlds dip down to greet the upreaching aspirations of embodied men and women desiring to anchor the Light of God on this earth. It is a "City set upon a hill, whose Light cannot be hid."
The Temple of The Presence is in the direct lineage of the ancient mystery schools that the great Ascended Masters of East and West have brought forth before the western world over the past 150 years. These activities are organized by those Initiates on the Path for the great awakening of humanity. Please visit The Temple of The Presence to learn more, to participate in scheduled live broadcasts, and to view top quality streaming video of Ascended Master Instruction on the great mysteries of life.
GOD INDIVIDUALIZED
ONE GOD - ONE PRESENCE
Many Sons - Many Daughters
# # #