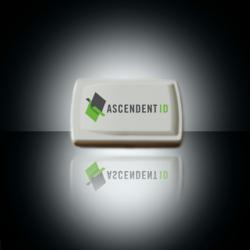 Our new encryption option addresses security concerns for customers who want the convenience of long range RFID, but cannot afford the risk of data being compromised due to unsecured reader to tag communication
Tacoma, WA (PRWEB) April 28, 2011
Ascendent ID, the leader in expanded functionality long range RFID for Automatic Vehicle Identification (AVI) announces wireless encryption option for its family of readers and tags. The new feature ensures the transmission between the reader and tag remains secure to prevent unauthorized cloning of tags and eavesdropping of sensitive data. Targeted uses include military base access control, stored value transactions, and shipping container tracking and security.
"Our new encryption option addresses security concerns for customers who want the convenience of long range RFID, but cannot afford the risk of data being compromised due to unsecured reader to tag communication," says company President, Doug Crane. "This opens up a whole new set of potential applications for long range RFID."
The secure tag identification and validation system utilizes Advanced Encryption Standard (AES) encryption to access the tag memory and uses the contents of the memory to authenticate the tag. The readers are programmed and configured with user defined AES keys. AES is considered the best encryption standard available and has been adopted by the U.S. goverment. It is used everywhere from e-commerce to online banking. The encryption option is compatible with all models of Ascendent ID's readers and tags.
For multiple layer security applications, Ascendent ID's tags can be used to grant vehicle access into the first checkpoint, with additional validation of photo identification and personal credentials as subsequent checkpoints. An optional tag security feature prevents unauthorized use of the tag by clearing all data in the event the tag is stolen from the inside of the windshield.
Ascendent ID's long-range AVI systems are compatible with virtually every manufacturer of vehicle access control systems and can be used as a long-range drop-in upgrade for proximity readers and tags. Every Ascendent ID reader ships with both RS232 and Wiegand interfaces standard.
All readers and tags support Ascendent ID's advanced reader-to-tag protocol for precise control of gate triggering, elimination of false reads, and support of systems incorporating anti-passback.
For applications which require additional data to be stored in the tag memory, the encryption option helps ensure that this data remains secure and only accessible by authorized personnel.
About Ascendent ID:
Ascendent ID is the premier manufacturer of long range RFID used for process automation, yard management, and Automatic Vehicle Identification (AVI) for parking, security, and tolling applications. Its portfolio of versatile products includes multi-zone RFID readers, long-range RFID tags with rewritable tag ID and memory, and integration software for targeted markets. Ascendent ID's products are available through installation and integration partners worldwide. For more information about Ascendent ID, please visit http://www.ascendentid.com.
# # #