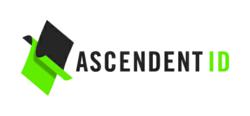 Our customers recognize the significant time and cost associated with searching for and manually tracking trailers and shipping containers in expansive yards
Tacoma, Washington (Vocus/PRWEB) March 29, 2011
Ascendent ID, the leader in expanded functionality long range RFID, announces the latest release of its RFID-based yard management system for semi trailers, shipping containers, and other large moveable assets.
Ascendent ID's RFID-based system captures asset ID and location detail without the infrastructure and expense associated with traditional triangulation systems. Ascendent ID's Avera LodeStar™ web-based yard management software features a mapped, graphical representation of the customer's yard. Search results are highlighted on the map for instant identification.
"Our customers recognize the significant time and cost associated with searching for and manually tracking trailers and shipping containers in expansive yards" says company President, Doug Crane. "We can typically show an ROI of less than 18 months. Additionally, our system can quickly pay for itself by preventing missed deliveries, misplaced loads, or spoiled contents. Once installed, the potential to automate additional processes and increase operational visibiity is virtually unlimited."
Trailers or containers to be tracked are outfitted with Ascendent ID's long range RFID tags. Ascendent ID's multiple lane readers are installed at yard entrances, exits, and critical choke points for automated date and time capture of passing trailers. One or more shunt trucks, or hostlers, are outfitted with Ascendent ID's mobile reader system which records the location of the trailers in the yards and wirelessly sends the data back to the server running Ascendent ID's Avera LodeStar software. In most instances, the complete yard map is updated throughout the day as the shunt trucks go about their daily activities.
Ascendent ID's Avera LodeStar web-based software is an intuitive, user-friendly system which gives system users the ability to search and filter results based on multiple criteria such as date and equipment type. Reports can be exported to a variety of formats including PDF, Word, and Excel. Customer specific alerts can be set to send an email or text message when specific alert conditions are met. Asset utilization is optimized through reporting of trailers which have not been moved or updated. The system is designed to scale so that as the operation grows, additional users or locations can be added seamlessly. Implementation is streamlined since a web browser is all that is required for users to access the system.
Avera LodeStar can be installed as a standalone yard management system or integrated with legacy dispatch or logistics software. Customers can choose the features and functions they need, so they don't pay for those they won't use. Add-ons such as maintenance tracking and load routing can automate these processes, letting dispatch personnel focus on the most pressing issues.
About Ascendent ID:
Ascendent ID is the premier manufacturer of long range RFID used for process automation, yard management, and Automatic Vehicle Identification (AVI) for parking, security, and tolling applications. Its portfolio of versatile products includes multi-lane RFID readers, long-range RFID tags with rewritable tag ID and memory, and integration software for targeted markets. Ascendent ID's products are available through installation and integration partners worldwide. For more information about Ascendent ID, please visit http://www.ascendentid.com
# # #