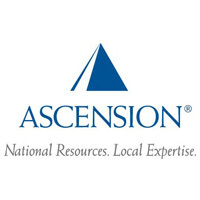 Kansas City, MO (Vocus) October 4, 2010
Ascension Insurance, Inc. announces the acquisition of Summit America Insurance, located in Overland Park, KS and Salt Lake City, UT, effective September 30, 2010. Summit America specializes in risk management, insurance and benefits solutions specifically for the educational, recreational and sports markets. The acquisition is part of Ascension's ongoing strategy to build a nationwide network of risk management, insurance and employee benefits firms featuring specialized market expertise. Ascension is headquartered in Kansas City, MO., and has 32 offices throughout the U.S.
Ascension's President and CEO Leonard P. Kline, Jr., commented, "We are pleased to welcome Tom Wilson and his outstanding team of consultants to Ascension. Summit America shares our philosophy of combining specialized resources with a consultative approach to deliver greater value to clients. We are looking forward to working with Summit to further expand our expertise within the College and University market."
Tom Wilson, President of Summit America, said, "Joining Ascension offers us the additional capital and resources to take our leadership position in the College and University sports market to the next level. In addition, we were attracted by Ascension's philosophy of retaining our firm's culture and day-to-day operations, which allows us the agility we need to compete in today's marketplace."
Summit America specializes in the unique risks of colleges and universities, recreational and sports organizations, including amateur and youth sports associations, intercollegiate, and interscholastic organizations. The firm offers consultative services combined with brokerage, administrative and claims capabilities to over 1,000 organizations nationwide. Summit is the endorsed broker for intercollegiate athletic coverage for the National Collegiate Athletic Association (NCAA), the National Association of Intercollegiate Athletics (NAIA) and the National Junior College Athletic Association (NJCAA).
About Ascension Insurance, Inc.
Based in Kansas City, Mo., Ascension Insurance, Inc. is led by President and CEO Leonard P. Kline, Jr. Ascension is ranked within the Top 30 largest agencies by revenue size, with over 400 employees and 32 locations nationwide. Ascension's corporate mission is to create a premier insurance agency that offers superior risk management and benefits consulting services while providing a rewarding professional environment that preserves the expertise and culture that made each operational center successful. Ascension is a privately held corporation. Together with its private equity partners, Parthenon Capital and Century Capital Management, Ascension Insurance Inc. expects to grow to $200 million in revenue over the next five years. To learn more, visit http://www.ascensionins.com.