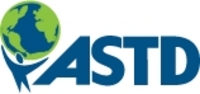 Alexandria, VA (Vocus) February 18, 2010
The American Society for Training & Development (ASTD) will hold its annual International Conference & Exposition May 16-19, 2010. The event, which attracts thousands of workplace learning and development professionals from around the world, will be held in Chicago, IL at McCormick Place.
The ASTD 2010 International Conference & Exposition will feature keynote addresses by leaders in the field including:
Daniel H. Pink, the author of four provocative, bestselling books on the changing world of work. His latest book, Drive: The Surprising Truth about What Motivates Us, shows that the secret to high performance and satisfaction in today's world is the deeply human need to direct our own lives, to learn and create new things, and to do better by ourselves and our world. Dan is a respected business and technology analyst and regularly lectures on economic transformation and the changing world of work.
Charlene Li is an influential thought leader and guide on emerging technologies, with a specific focus on social technologies, interactive media, and marketing. She is the co-author of the business best-seller, Groundswell: Winning in a World Transformed by Social Technologies. Named "One of the Most Influential Women in Technology" by Fast Company magazine, Charlene is the founder of Altimeter Group which provides speaking and consulting services to organizations looking to understand and thrive in a new economy driven by social media tools and techniques.
Second City Communications is the world's legendary improv theatre and training school, developing talent such as Alan Arkin, Jim Belushi, Steve Carell, Tina Fey, and Gilda Radner Second City Communications relies on the core competencies of The Second City—engaging audiences and improving performance—to develop training and internal communications programs, ranging from leadership development to sales force effectiveness to ethics and compliance awareness.
In addition to these presenters the 2010 International Conference & Exposition will feature more than 300 educational sessions and workshops in five tracks led by experts in workplace learning and development. A world-class EXPO will include hundreds of suppliers who will feature the industry's latest products and services.
For more information about ASTD's 2010 International Conference & Exposition, please visit http://www.astdconference.org. Media inquiries should be directed to press(at)astd(dot)org.
About ASTD
ASTD (American Society for Training & Development) is the world's largest professional association dedicated to the training and development field. In more than 100 countries, ASTD's members work in organizations of all sizes, in the private and public sectors, as independent consultants, and as suppliers. Members connect locally in 132 U.S. chapters and with 30 international partners. ASTD started in 1943 and in recent years has widened the profession's focus to align learning and performance to organizational results, and is a sought-after voice on critical public policy issues. For more information, visit http://www.astd.org.
###