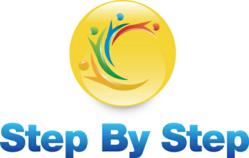 SBSA exhibits at the 2012 ASHA Convention in Atlanta
Worthington, Ohio (PRWEB) November 08, 2012
Step By Step, Inc., a highly regarded nonprofit autism treatment center serving children, adolescents and adults with Autism Spectrum Disorder (ASD) and other developmental disabilities, announced today that it will exhibit at the 2012 American Speech and Hearing Association (ASHA) Convention scheduled for Nov. 15 through 17, 2012, at the Georgia World Conference Center in Atlanta.
In partnership with Special Learning, Inc. Step By Step will host an exhibit at the conference, in booth 244. The organization, that has served central Ohio for 10 years, is in the process of expanding services beyond the state through a series of new offerings and programs. Participating in the conference allows Step By Step the opportunity to raise its reputation at a national level as a provider with the highest quality service, training and educational programs for individuals affected by Autism Spectrum Disorder (ASD) and other developmental disabilities.
The ASHA Convention is considered the premier annual event for speech-language pathologists, audiologists, and speech, language and hearing scientists. It brings together more than 12,000 attendees annually and provides them with a once-a-year opportunity to learn about the latest evidence-based research in the field. The convention also offers the opportunity for conference attendees to upgrade their clinical skills, improve their technique and gain new tools and resources to become a better provider while advancing their career at the same time.
In September, Step By Step was approved as a continuing education provider by the Continuing Education Board of ASHA. After careful consideration of its stringent guidelines, ASHA gave its commendation to Step By Step. ASHA-approved continuing education providers such as Step By Step are the only organizations authorized to offer continuing education courses for audiologists and speech-language pathologists for ASHA continuing education units.
"Since we've gained accreditation as an American Speech-Language-Hearing Association continuing education provider, we've had the privilege of being associated with such an outstanding and respected organization," said Michele LaMarche, BCBA, founder and executive director of Step By Step. "It's an honor to exhibit alongside some of the best, most progressive organizations in the field, and we are proud to join them in their pursuit for better outcomes and treatment options for the autism community."
Step By Step is among only 550 organizations to join ASHA from around the world that have had their organizational process and courses reviewed and approved by the organization's experts in continuing education to ensure the highest possible standards are met.
Step By Step serves children, teens and adults throughout the greater Columbus, Ohio, metro area. For more information about Step By Step, call 614-436-7837 or visit http://www.stepbystepacademy.org. For more information about Step By Step's approach to ABA therapy, visit http://www.stepbystepacademy.org/about.
About Step By Step, Inc.
Step By Step (SBSA) is a private, nonprofit treatment center for individuals with Autism Spectrum Disorder (ASD). Using its Continuum of Care model, it offers a range of services designed to diagnose the nature and extent of the condition and provide the appropriate treatment and environment across the spectrum for children, adolescents and young adults. In addition to center-based programs, SBSA offers direct services to the community including assessment, intensive behavioral intervention treatment, speech, psychology and psychiatric services, as well as parent advocacy, case management, counseling, and parent and professional trainings. SBSA has several partnerships with local school districts to provide successful behavioral intervention programs directly within a school setting.