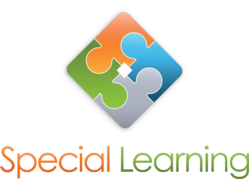 Chicago, IL (PRWEB) September 25, 2012
Special Learning, Inc., the leading global provider of mobile technology applications and educational resources for the autism community, today announced that American Speech-Language-Hearing Association (ASHA) has approved it as a continuing education provider. The Continuing Education Board of ASHA gave its commendation to Special Learning after careful consideration of its stringent guidelines. ASHA-approved continuing education providers are the only organizations authorized to offer continuing education courses for audiologists and speech-language pathologists for ASHA continuing education units.
To achieve ASHA-approved continuing education provider status, Special Learning underwent a rigorous application process and successfully demonstrated adherence to the ASHA continuing education standards that focus on the design, development, administration and evaluation of its continuing education courses offered for audiologists and speech-language pathologists.
"Accreditation as an American Speech-Language-Hearing Association continuing education provider means Special Learning joins some very elite company, and it's a privilege to be associated with such an outstanding and respected organization," said Karen Chung, president of Special Learning. "ASHA-approved continuing education providers demonstrate a strong commitment to meeting ASHA standards for providing CEUs for audiologists and speech-language pathologists."
Special Learning joins a small list of 550 organizations, including its sister organization Step By Step, Inc., from around the world that has undergone a meticulous review of their organizational process and courses by ASHA experts in continuing education to ensure the highest possible standards are met.
Special Learning will now be listed on the ASHA-approved continuing educator provider list, and its courses that meet ASHA standards will appear in the ASHA continuing education course search on the ASHA website at http://www.asha.org.
"The process for gaining acceptance into the AHSA-approved continuing education provider group is arduous, and only the most elite can stand as offering exemplary continuing education credits in ASHA's name," said Chung. "It's a very difficult group to join, and we're glad to be a part of it, if for no other reason than it benefits our community as a whole."
For more information about Special Learning, visit http://www.special-learning.com/home.
About the American Speech-Language-Hearing Association (ASHA)
American Speech-Language-Hearing Association (ASHA) is the national professional, scientific and credentialing association for more than 145,000 audiologists, speech-language pathologists, and speech, language and hearing scientists. Audiologists specialize in preventing and assessing hearing and balance disorders, as well as providing audiologic treatment including hearing aids. Speech-language pathologists identify, assess and treat speech and language problems including swallowing disorders. For more information, please visit http://www.asha.org or call 800-498-2071.
About Special Learning
Special Learning is the leading global provider of autism and Applied Behavior Analysis (ABA) solutions. Special Learning designs mobile applications and educational resources based on clinical evidence-based research to ensure that every person diagnosed with Autism Spectrum Disorder (ASD) is capable of attaining an abundant and fulfilling life. Through its comprehensive web portal, Special Learning provides the global autism community with a range of ABA training and educational products, web-based and downloadable tools and professional services to empower parents, teachers and providers so that they can help individuals with autism move up the skills spectrum intuitively, successfully and affordably.