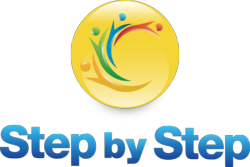 Worthington, OH (PRWEB) September 13, 2012
Step By Step, Inc. (SBSA) a highly regarded nonprofit autism treatment center serving children, adolescents and adults with developmental disabilities, announced today that American Speech-Language-Hearing Association (ASHA) has approved them to be a continuing education provider. The Continuing Education Board of ASHA gave its commendation to SBSA after careful consideration of its stringent guidelines. ASHA approved continuing education providers are the only organizations with authorization to offer courses in continuing education for audiologists and speech-language pathologists for ASHA continuing education units.
To achieve ASHA approved continuing education provider status, Step By Step completed a rigorous application process and successfully demonstrated adherence to the ASHA continuing education standards that focus on the design, development, administration and evaluation of its continuing education courses offered for audiologists and speech-language pathologists.
"Gaining accreditation as an American Speech-Language-Hearing Association continuing education provider is an honor for Step By Step. It is a privilege to be associated with such an outstanding and respected organization as the designation stands for our commitment to providing excellence in training," said Michele LaMarche, BCBA, executive director of Step By Step. "Our endorsement as an ASHA approved continuing education provider also demonstrates our strong commitment to meeting ASHA standards when we offer continuing education courses for audiologists and speech-language pathologists."
Step By Step joins a small list of 550 organizations around the world that have had their organizational process and courses reviewed by ASHA experts in continuing education to ensure the highest possible standards are met.
Step By Step is already an approved provider for Board Certified Behavior Analyst (BCBA) and Board Certified Assistant Behavior Analyst (BCaBA) CEU credits nationally; social work and psychology continuing education credits in the state of Ohio. As a recipient of the highly regarded 2011 IT Award for Training & Education, SBSA is a recognized leader in delivering professional training solutions. It is because of their reputation and credibility within the autism training community, they have been selected to provide continuing education credits for one of the largest and most respected autism conferences, OCALICON 2012. OCALICON, hosted November 14 through 16, is a national forum on autism, assistive technology and low-incidence disabilities including visual and hearing impairments, among others.
Step By Step will now be listed on the ASHA approved continuing educator provider list and its courses that meet ASHA standards will appear in the ASHA continuing education course search on the ASHA website at http://www.asha.org.
"We're proud to be recognized by such a prestigious organization as ASHA and pleased to be among an elite group of organizations that meets ASHA standards for offering exemplary continuing education courses," LaMarche added. "It's a very selective group and we're glad to be a part of it, if for no other reason than it benefits our community as a whole."
For more information about Step By Step, call 614-436-7837 or visit http://www.stepbystepacademy.org.
About the American Speech-Language-Hearing Association (ASHA)
American Speech-Language-Hearing Association (ASHA) is the national professional, scientific and credentialing association for more than 145,000 audiologists, speech-language pathologists, and speech, language and hearing scientists. Audiologists specialize in preventing and assessing hearing and balance disorders, as well as providing audiologic treatment including hearing aids. Speech-language pathologists identify, assess and treat speech and language problems including swallowing disorders. For more information, please visit http://www.asha.org or call 800-498-2071.
About Step By Step, Inc.
Step By Step Academy (SBSA) is a private, nonprofit treatment center for individuals with Autism Spectrum Disorder (ASD). Using its Continuum of Care model, it offers a range of services designed to diagnose the nature and extent of the condition and provide the appropriate treatment and environment across the spectrum for children, adolescents and young adults. In addition to center-based programs, SBSA offers direct services to the community including assessment, intensive behavioral intervention treatment, speech, psychology and psychiatric services, as well as parent advocacy, case management, counseling, and parent and professional trainings. SBSA has several partnerships with local school districts to provide successful behavioral intervention programs directly within a school setting.