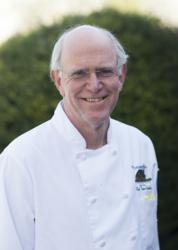 "It's an honor to have Lance join our team," says Kevin Griffin, the golf course's owner.
Asheville, NC (PRWEB) June 23, 2013
Etowah Valley Golf Club & Lodge is pleased to announce the expansion of its dining services with the addition of WNC-native, Lance Carter as food and beverage director. Carter joined the resort earlier this year and brings with him more than 20 years of food and beverage experience. He and his dining services team are responsible for the operation of Zeke's Greenside Tavern and Chelsea's Brickyard Restaurant, both located on the resort's premises at 470 Brickyard Road in Etowah, NC.
Zeke's Greenside Tavern was previously the course's bar and grill and has undergone renovations that include large-screen TVs, new furniture and a full bar menu. Chelsea's Brickyard Restaurant is operating under a new name and is open to the public. Chelsea's was previously promoted to lodge guests and club members.
Carter has spent extensive time redesigning the menus, offering an assortment of options from the traditional tavern burger to steak, crab cakes and Carter's own shrimp and grits specialty.
"It's an honor to have Lance join our team," says Kevin Griffin, the golf course's owner. "We have so many great ideas for our restaurants. Whether our guests are wanting a casual meal with their golfing buddies or a more formal dining experience with friends and family, Lance is committed to ensuring all of our guests leave having the best possible dining experience."
A native of Western North Carolina, Carter received a culinary degree from UNC-Asheville and is a founding member of the Asheville Restaurant Association. He has earned a reputation for his delectable talents and dedication to the art of the dining experience in the Asheville area. Prior to joining Etowah Valley, Carter was the owner and operator of Asheville's Southside Café.
ABOUT ETOWAH VALLEY GOLF CLUB & LODGE
Tucked away in the Great Smoky Mountains, Etowah Valley Golf Club & Lodge is one of Western North Carolina's premier golf resorts, featuring a championship 27-hole golf course, 72-room lodge, restaurants, tennis, volleyball, swimming and more. The course and all amenities are open to members and the general public. For more information, visit etowahvalley.com/, facebook.com/etowahvalleygolfclub and twitter.com/EVGolfClub.