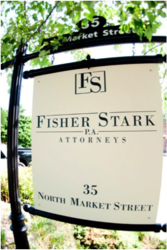 Asheville Attorneys Fisher Stark Cash P.A. are ready to assist with Buncombe County revaluations.
Aseheville, North Carolina (PRWEB) February 14, 2013
The Buncombe County Government is set to raise taxes on its residents and businesses that own property. On January 22, 2013, the Buncombe County Tax Office sent notice of the new assessed tax value of real property to all property owners in Buncombe County.
The new assessed value of the property is the Buncombe County Tax Office's determination of the value of all real estate property located in Buncombe County, North Carolina. In general, when property is reappraised it results in an increased property tax bill for businesses and residences.
The last reappraisal in Buncombe County, North Carolina occurred in January 2006. This new reappraisal affects property tax rates in all of the municipalities and cities in Buncombe County including the cities of: Asheville, Biltmore Forest, Black Mountain and Weaverville. The tax office attempts to appraise the property at what they consider to be 100% of market value. Foreclosures, forced sales and family sales are some of the unreliable sales that should not be used to determine general market value.
In fact, these types of transactions only interfere with the development of proper fair market value of property located in Buncombe County, North Carolina. Likewise, an excess of inventory by banks and lending institutions has a negative impact on property values that may not be reflected in the value a of citizens' property.
The lawyers at the Asheville law firm of Fisher Stark Cash have assisted many residents in adjusting the appraised value of their property to reflect its true value. The attorneys at Fisher Stark Cash have the experience necessary to effectively present your case and appeal of your property's new assessed value so that the tax bill is fair. Here are some frequently asked questions:
1. Q: "HOW DOES THE REAPPRAISAL AFFECT MY TAX BILL?"
A: The reappraisal is one of the major components to determine your tax bill. The amount of property taxes you pay are determined as follows:
The Tax Rate X Assessed Value of Property = Total Tax Bill
2. Q: "ARE THERE TIME DEADLINES THAT I MUST MEET?"
A: Yes. The reappraisal and appeal process is very time specific. On January 22, 2013 the notices of new assessed values were mailed.
April 7, 2013 is the last day to file an appeal;
June 30, 2013 is the deadline for county, towns and fire districts to set the new tax rates;
In July 2013, the appeal process is expected to be completed; and August 15, 2013 tax bills will be mailed based on the final assessment of value.
3. Q: "WHAT CAN I DO IF I THINK THAT THE REASSESSED VALUE OF MY PROPERTY IS TOO HIGH?"
A: You can appeal the reassessed value of your property. When the new tax value is mailed to you, review the value and decide if the assessed value is reasonable. If you disagree with the assessed value, you have the opportunity to appeal the assessed value of your property. Most people hire an attorney to assist them with the appeal process.
4. Q: "HOW DO I APPEAL MY PROPERTY VALUE IF I DO NOT AGREE WITH THE REASSESSMENT?"
A: There are forms that you have to fill out and documentation which must be provided. Simply calling the tax office and disagreeing with their amount will not result in a change of your reappraised value. You must present ample documentation and file all of the appropriate forms. There was an informal review form attached to your 2013 reappraisal value notice.
The attorneys at Fisher Stark Cash are familiar with the documentation and appeal process to assist in obtaining a fair assessment of property value. If a taxpayer not present sufficient reason to adjust the reassessed value of land and businesses, the value will not change until there is another reassessment of land values in the county.
5. Q: "HOW LONG WILL THIS REASSESSED VALUE STAY IN EFFECT?"
A: North Carolina law requires the counties to reassess the property values within their county every eight (8) years. Buncombe County, like most counties, tends to do the reassessment every four (4) years. However, they can wait as long as eight (8) years. If you do not appeal the reassessed value of your property, that value can impact your tax bill for as long as eight years.
For more information, contact the Asheville Attorneys at Fisher Stark Cash, P.A., 35 North Market Street, Asheville, NC 28801, (828) 505-4300, perry(at)fisherstark.com