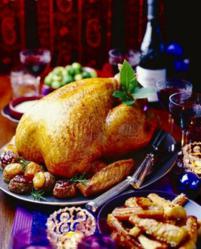 (PRWEB) January 03, 2012
Each year at Christmas, Metrowest Worship Center, a church in Ashland, MA, gives away turkeys to local families in need. This year's event took place on December 17th, between the hours of 10 am and 2 pm, and was livened by Christmas music and some excellent holiday cheer. In past years MetroWest has given away approximately 200 turkeys, but this year efforts were doubled and 400 turkeys were hand delivered to families. Local siding contractor United Home Experts happily provided the trucking to deliver the turkeys, as well as some employees for general assistance.
MetroWest is an Ashland MA Church involved in several community outreach events, such as the Backpack Outreach and Ashland Day. Several United Home Experts employees live in the Ashland area and attend MetroWest Worship Center, with many also involved in their community outreach programs.
The annual turkey giveaway is a community favorite, for churchgoers of all ages participate in the event, and there's a very strong sense of Christmas spirit.
About United Home Experts:
Committed to excellent workmanship and customer follow-up, United Home Experts has built a reputation of providing outstanding and enthusiastic service to both homeowners and construction professionals at fair prices.
For more information, visit: UnitedHomeExperts.com
###