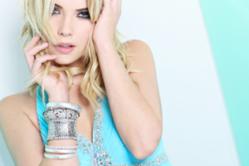 Be the first to view Ashley Benson wearing her favorite Faviana dresses.
(PRWEB) January 15, 2013
Faviana, celebrated evening wear designer, recently announced that actress and fashionista, Ashley Benson, has signed on to be the new fashion face of Faviana. All of Ashley's favorite looks and even a behind the scenes video from her first Faviana photo shoot are available on Faviana.com. Log on now to be the first to view Ashley Benson wearing her favorite Faviana dresses.
Faviana has distinguished themselves over the years as a leader in the industry for being able to create the perfect dress for any special occasion and for being the 'go to' brand for the best designer-inspired looks. Designed with the fashion smart girl in mind, Faviana speaks to a variety of discerning, fashion forward consumers.
"I'm so excited to be the new face of Faviana," said Ashley Benson. "I had a great time shooting the different looks and I felt amazing in every dress I put on." Fans will receive exclusive access to all of Ashley's commentary and behind the scenes footage from the New York City photo shoot on the homepage of Faviana.com. Ashley Benson will also be making surprise guests posts on the Faviana in the Spotlight blog.
Ashley Benson was photographed in 17 of Faviana's best formal dresses in this season's hottest colors. Ashley wows fans in sexy red dresses such as Faviana style 7122 and style 7124. This season, Prom 2013 dresses will feature blues and nudes, such as Ashley's favorites: S7151, 7182, and 7113. All of these must-have styles can be found on Faviana.com as well on all of the designer's social networking profiles such as Facebook, Twitter, Instagram, and Pinterest.
Ashley Benson stars as Hanna Marin on ABC Family's hit show, Pretty Little Liars. She can also be seen next March in feature film Spring Breakers, starring opposite James Franco, Selena Gomez and Vanessa Hudgens.
For more information, please contact Jamie Kronfeld at London Misher Public Relations 212-759-2800, jamie(at)londonmisherpr(dot)com.
# # #