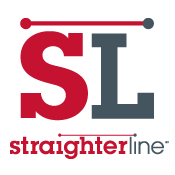 StraighterLine itself is a social venture," says Burck Smith, CEO of StraighterLine. "Our mission is to provide students an ultra-affordable pathway that leads to real college credit and eventually a degree.
BALTIMORE, MD (PRWEB) June 03, 2013
The "Startups for Social Entrepreneurs Certificate" program was created as a practical opportunity to help students launch a social venture that addresses a social, environmental, or economic problem. Students will work with Dr. Kristin Joos, Director of the Young Entrepreneurs for Leadership & Sustainability High School Summer Program at the University of Florida. Kristin partners with Ashoka's Youth Venture and StraighterLine to bring this unique program to a broader audience through StraighterLine's innovative online course platform and marketplace.
In addition to earning a certificate and business skills as students prepare to launch their own social ventures, students will earn nine credits from American Council of Education CREDIT Recommended courses in business from StraighterLine's course catalog.
"StraighterLine itself is a social venture," says Burck Smith, CEO of StraighterLine. "Our mission is to provide students an ultra-affordable pathway that leads to real college credit and eventually a degree. We're excited and proud to be partnered with a forward looking organization like Youth Venture which empowers students to make positive change in their own communities."
Gretchen Zucker, Director of Youth Venture adds, "changemaker skills – problem solving, empathy, teamwork and leadership -- are becoming increasingly relevant to the companies we are talking to, and certificates like Startups for Social Entrepreneurs stand to validate those skills and the time young people devote to developing them through the process of launching and leading social ventures."
The Startups for Social Entrepreneurs Certificate program is available at StraighterLine.com as a 10 week accelerated summer program and provides four months of access to the self-paced courses which accompany the cohort-based course facilitated by Dr. Joos. Program tuition is less than $80 per semester credit.
About Ashoka's Youth Venture
Ashoka's Youth Venture aims to help an entire generation of young people develop as changemakers who will improve their communities now and throughout their lives.
Youth Venture inspires and supports teams of young people to launch and lead their own civic- minded organizations and businesses. Youth teams access workshops, tools, adult allies, a global network of like-minded young changemakers and seed funding to establish their own ventures that solve problems around them. Youth Venture was created by Ashoka, the global pioneer of the social entrepreneurship sector and the world's biggest network of changemakers.
We believe that the greatest contribution we can make to the world is to increase dramatically the number of changemakers today and in every future generation. This is the key factor for success for every part of society, from a school to a company to an entire country. Ashoka's Youth Venture operates in 18 countries and online at youthventure.org.
About StraighterLine
StraighterLine has been recognized as a revolutionizing force in lowering the cost of college education by major news organizations and the U.S. Chamber of Commerce for offering students online courses that earn real college credit for just $99 a month. Inside Higher Ed recognized StraighterLine for offering the "...lowest-cost set of credit-bearing courses on the Internet." And Fast Company named StraighterLine one of the "10 Most Innovative Companies in Education."
In order to facilitate the award of credit, StraighterLine has forged partnerships with leading accredited online colleges and universities. A student ultimately earns a degree from those institutions but realizes tremendous savings and convenience by starting with StraighterLine.
StraighterLine's courses are evaluated and recommended by the American Council on Education's College Credit Recommendation Service (ACE CREDIT), which includes over 1,800 participating colleges and universities. In addition to the institutions with which StraighterLine has a direct relationship, more than 350 other schools are reported to have accepted StraighterLine coursework for transfer credit.
Currently, StraighterLine offers entry-level college courses online in the Sciences, Humanities, English, Math, Business and Language. Many StraighterLine courses are now offered in both self-paced and professor-led formats. 5 StraighterLine courses have been approved by The College Board to be listed as AP courses. As a pioneer in the movement to revolutionize college for America, StraighterLine also offers alternatives to college courses including Prior Learning Assessments and credit-by-examinations that let students earn college credit for knowledge and life experiences they already possess.
For information, visit StraighterLine.com or call 1-877-str8erline (1-877-787-8375).
###