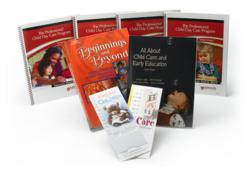 ...interesting views that inspire many wonderful stories that children will one day be able to enjoy all over the world.
Peachtree Corners, GA (PRWEB) March 07, 2012
Whether chasing a man in a big yellow hat or being a teen super-sleuth or fighting vampires, nearly everyone has a fond memory of a favorite childhood tale. While most become the cornerstone for creating new memories to be passed from generation to generation, they can also become the impetus for creative and rewarding careers as writers of children's stories which is why Ashworth College (http://www.ashworthcollege.edu/), a leading online school, has introduced an online resource for those interested in children's books.
Ashworth created its Children's Books specialty group within its online Community as a resource for budding authors, early childhood educators, parents and anyone else interested in industry best practices, career insights, and invaluable information relating to publishing and writing children's books.
Ashworth offers a nationally accredited online Writing Children's Books diploma program along with related programs in child care skills, teaching assisting and early childhood education. Its Children's Books Group currently has nearly 300 members (as of February 2012) which is part of the larger 100,000 plus online Ashworth Community.
"The Children's Book Group has a very diverse membership," said Amy Bernard, Director of Interactive Marketing for Ashworth College. "We have members who are parents looking for recommendations, students enrolled in one of our education programs, and those simply wanting to share what books were important to them when they were growing up."
She went on to add "For our students, we've created a comprehensive online learning environment where they can interact with others who have similar interests and goals. They can also build relationships with faculty, published authors, and those who on their way to having their first book published. For prospective students, it also provides a forum to gather information and to ask questions that will benefit their personal well being or to help make informed decisions about their educational needs."
Ashworth has been educating working adults for the past 25 years. With the launch of the Children's Books Group, Ashworth now provides a state-of-the-art online resource that shares professional content with non-students, as well as social networking opportunities for existing students. Group members and visitors will find:

A network of motivated and engaged students willing to encourage others by sharing personal, professional and educational insights and successes.
Online study groups comprised of current Ashworth students enrolled in one of its educational programs. Members offer assistance with lessons and provide moral support to group members.
Insights from students. Prospective students will benefit by learning from current students on what it is like to be an Ashworth student, how to be successful as an online student, and about Ashworth's Writing Children's Books program.
Job growth through 2018 will result from trends in newer multimedia technologies where there is growing demand for Web-based information. Online publications are growing in number and sophistication, spurring the demand for authors and writers with Web or multimedia experience – including those specializing in children's stories and literature. The U.S. Department of Labor projects opportunities for those working in publishing and related fields to grow up to 8%.
"The Children's Book Writing Group allows Ashworth students and guests a place to come together and share ideas that make their stories that much more creative and exciting," said Danielle Kidwell, Ashworth College Social Media Specialist. "This platform is a collage of so many interesting views that inspire so many wonderful stories, that children will one day be able to enjoy all over the world."
About Ashworth College
Ashworth College, a leading online school, has built a tradition of excellence spanning 25 years, offering students worldwide more than 115 online college degrees, online certificate programs and online high school diploma options that are affordable and fit the busy schedules of working adults. Ashworth also offers military education online as well as specialized programs for corporate partners and homeschoolers.
Headquartered in Norcross, GA, Ashworth is accredited by the Distance Education and Training Council (DETC). The Accrediting Commission of the DETC is listed by the U.S. Department of Education as a nationally recognized accrediting agency. James Madison High School is further accredited by the Southern Association of Colleges and Schools Council on Accreditation and School Improvement (SACS CASI). For more information, visit http://www.ashworthcollege.edu/.
# # #