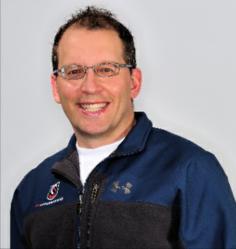 We're proud to help so many graduates find a clear path that helps them reach their education and career goals.
Peachtree Corners, GA (PRWEB) July 17, 2012
Ashworth College, (http://www.ashworthcollege.edu) a leading online school, today announced that Mark Greenwald, US Speedskating Executive Director, will be the keynote speaker at the sixth annual graduation ceremony to be held on August 4, 2012 at the Cobb Energy Centre in Atlanta, GA.
Greenwald, who has been in his current role of Executive Director since 2010, has a storied history in speedskating, both in the United States and in Canada. Over the past 33 years he has served as a past US Speedskating Board Member and United States Olympic Committee Athlete Advisory Council representative, volunteer, coach, administrator and sport leader. As a competitive athlete he was also a member of the U.S. Long Track Speed Skating Team and competed in both the 1988 & 1992 Olympic Winter Games.
Ashworth, along with sister schools James Madison High School and PCDI Canada, is anticipating record attendance this year with graduates and guests expected to travel from most U.S. states and several international countries. The online school is also celebrating its 25th anniversary.
Beginning in 2011, US Speedskating and Ashworth College forged a partnership which makes it possible for members of the National Team to pursue a quality education that fits with the athletes' demanding training and competition schedules.
"The opportunity to access an online degree programs through Ashworth College has been an amazing benefit to offer our high performance athletes," said Greenwald, whose own educational background includes both an undergraduate and Master's Degrees in Kinesiology. "Having spent many years in a variety of academic institutions across North America myself, I fully appreciate the benefit of this relationship."
Originally from Chicago, IL, Greenwald has a proven track record of success as an architect in building teams that help high performance athletes to medal winning performances, contributing to over 20 Olympic medals won by athletes from sport programs under his direction.
"In a way, graduation is Ashworth's Olympics. It's a time when our graduates will be recognized for their hard-earned accomplishments in front of their peers, family and friends," said Rob Klapper, Ashworth College President and Chief Executive Officer. "As someone who understands competition, the need to be mentally prepared, and the need to have the right skills in order to succeed, we're fortunate to have Mark participate in our ceremony."
Klapper went on to comment that attending a live graduation ceremony has special significance for Ashworth graduates. Not only does it honor a long-standing tradition shared by students worldwide, for most graduates it is quite possibly the first live interaction with faculty, staff and other students.
"The average Ashworth student completes their education online, from home, anywhere in the world without stepping foot in a classroom or ever meeting an instructor face-to-face," she said. "We're proud to help so many graduates find a clear path that helps them reach their education and career goals."
Past Ashworth commencement speakers include two-time Ashworth graduate Didiayer Snyder, former team designer on the Emmy Award-winning Extreme Makeover: Home Edition and currently a regular on the Nate Berkus Show, Mike Lambert, Executive Director of the Distance Education and Training Council and Dr. Nicole Detling Miller, Ashworth instructor and U.S. Olympic team sports psychologist.
About US Speedskating
US Speedskating is a non-profit organization recognized by the United States Olympic Committee and the International Skating Union as the governing body for the sport of speedskating in the United States. Its mission is to be one of the premier speedskating organizations in the world through excellence in leadership, development and performance.
To date, US Speedskating has won 85 Olympic medals, making it the most successful winter sport in the U.S. In addition to its elite programs, US Speedskating is responsible for the grassroots development of speedskating. For more information, follow US Speedskating on Facebook, Twitter and visit http://www.usspeedskating.org.
About Ashworth College
Celebrating 25 years of Educating Minds and Changing Lives, leading online school Ashworth College has built a tradition of excellence by offering students worldwide an extensive range of online college degrees, online certificate programs, career training and online high school diploma options that are affordable and fit the busy schedules of working adults. Ashworth offers military education as well as specialized programs for corporate partners and homeschoolers.
Headquartered in Peachtree Corners, GA, Ashworth is accredited by the Distance Education and Training Council (DETC). The Accrediting Commission of the DETC is listed by the U.S. Department of Education as a nationally recognized accrediting agency. Ashworth is parent to James Madison High School which is accredited regionally by the Southern Association of Colleges and Schools Council on Accreditation and School Improvement (SACS CASI), an accreditation division of AdvancED and further provides career training and vocational programs in the fields of health, business, technology, education, and skilled trades through sister schools PCDI Canada, New York Institute of Photography and Sheffield School.