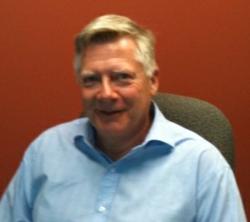 Ashworth is committed providing the right training for today's careers as well as the up and coming careers for tomorrow.
Peachtree Corners, GA (PRWEB) May 30, 2012
Ashworth College (http://www.ashworthcollege.edu/), a leading online school and provider of accredited online education programs, today announced that Mike Scott, Oakville, Ontario, has been appointed Product Manager for the online school's career training and high school diploma programs.
Scott will continue to serve in his current role of General Manager for Ashworth's PCDI Canada division, a position he's held since 2005.
"There is so much opportunity to provide quality education to people who are dedicated to making a difference in their lives," he said. "Ashworth is committed providing the right training for today's careers as well as the up and coming careers for tomorrow."
Scott has an extensive background in sales and marketing and has spent the past 30 years working in the education industry. Prior to PCDI Canada, he worked for CE Network, Inc., a provider of online continuing education for professionals and Harcourt Canada, one of the Canada's largest educational publishing companies.
Rob Klapper, President and Chief Executive Officer for Ashworth College, James Madison High School and the PCDI Canada brands commented, "Mike's enthusiasm and insight compliments his vast credentials. Over the years, as General Manager for PCDI Canada, he has proven to be a valuable asset to Ashworth. I'm confident he will have similar success developing new products for our career and high school diploma programs."
A member of the Canadian Marketing Association, Scott graduated Cum Laude with a Bachelor's of Arts degree from Concordia University in Montreal, Canada.
Scott is also an avid fisherman and also enjoys golf and gardening.
About Ashworth College
Celebrating 25 years of Educating Minds and Changing Lives, leading online school, Ashworth College has built a tradition of excellence by offering students worldwide an extensive range of online college degrees, online certificate programs, career training and online high school diploma options that are affordable and fit the busy schedules of working adults. Ashworth offers military education as well as specialized programs for corporate partners and homeschoolers.
Headquartered in Peachtree Corners, GA, Ashworth is accredited by the Distance Education and Training Council (DETC). The Accrediting Commission of the DETC is listed by the U.S. Department of Education as a nationally recognized accrediting agency. Ashworth is parent to James Madison High School which is accredited regionally by the Southern Association of Colleges and Schools Council on Accreditation and School Improvement (SACS CASI), an accreditation division of AdvancED and further provides career training and vocational programs in the fields of health, business, technology, education, and skilled trades through PCDI Canada, New York Institute of Photography and Sheffield School of Design.
Ashworth is a Sterling Partners portfolio company. Sterling Partners is a leading private equity firm with over 25 years of experience partnering with entrepreneurs to build market-leading businesses. With approximately $5 billion of assets under management, Sterling Partners invests growth capital in industries with positive, long-term trends and provides ongoing support to management through a dedicated team of industry veterans, operators, strategy experts and human capital professionals. Sterling Partners is a leader in education, healthcare and business services and has offices in Chicago, Baltimore, and Miami. For more information, please visit http://www.sterlingpartners.com.