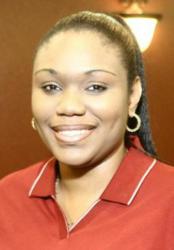 Onica's long history with Ashworth gives her a unique perspective making her a highly valued member of the company and the marketing team.
Peachtree Corners, GA (PRWEB) April 10, 2012
Ashworth College (http://www.ashworthcollege.edu/), a leading online school and provider of accredited online education programs, today announced that Ellenwood, GA, resident Onica Stewart has been named Affiliate Marketing Manager for the online school.
Stewart, a 10 year veteran of Ashworth College, started as an administrator in the school's Admissions Department before transitioning into the online school's Marketing Department. As Affiliate Marketing Manager, she is responsible for developing and executing lead generation strategies with the school's affiliate partners, campaign analytics, and managing the school's media agency.
Rob Klapper, Ashworth College CEO, commented, "Onica has a long history with Ashworth, which gives her a unique perspective. Her experience and dedication to Ashworth makes her a highly valued member of the company and the marketing team."
Originally from Trinidad & Tobago, Stewart holds a Bachelor's Degree in Business Administration from University of The West Indies. She also is a member of the Atlanta Ad Club. Outside of work, Stewart enjoys a wide variety of interests, including travelling, reading and participating in Grace Book Club.
About Ashworth College
Headquartered in Peachtree Corners, GA, Ashworth College, a leading online school, has built a tradition of excellence spanning 25 years, offering students worldwide more than 115 online college degrees, online certificate programs and online high school diploma options that are affordable and fit the busy schedules of working adults. Ashworth is accredited by the Distance Education and Training Council (DETC). The Accrediting Commission of the DETC is listed by the U.S. Department of Education as a nationally recognized accrediting agency. For more information, visit http://www.ashworthcollege.edu.
Ashworth is a Sterling Partners portfolio company. Sterling Partners is a leading private equity firm with over 25 years of experience partnering with entrepreneurs to build market-leading businesses. With approximately $5 billion of assets under management, Sterling Partners invests growth capital in industries with positive, long-term trends and provides ongoing support to management through a dedicated team of industry veterans, operators, strategy experts and human capital professionals. Sterling Partners is a leader in education, healthcare and business services and has offices in Chicago, Baltimore and Miami.