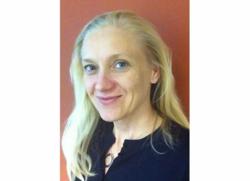 She has excellent insight into online marketing and can always be counted on to deliver above and beyond expectations.
Peachtree Corners, Georgia (PRWEB) May 08, 2012
Ashworth College (http://www.ashworthcollege.edu/), a leading online school and provider of accredited online education programs, today announced that Alpharetta, GA, resident Sigrid Gehrig has been named Associate Director, Online Marketing for the online school.
Gehrig joined the Ashworth marketing department in 2008 as Senior Marketing Analyst. Since then her responsibilities have expanded to include managing email marketing via the Eloqua marketing automation management platform, developing and executing successful lead generation strategies for search engine marketing (SEM) and online display advertising campaigns, and managing the school's media agency.
Rob Klapper, Ashworth College CEO, commented, "Sigrid has consistently been an extremely valuable asset to Ashworth College. She has excellent insight into online marketing and can always be counted on to deliver above and beyond expectations."
A 15 year veteran of online marketing and marketing research, Gehrig came to Ashworth from NetBank where she served as the marketing manager for the company's small business banking product and online channel management. She is also the former director of partner marketing for Honeywell HomMed.
Originally from Tallinn, Estonia, Gehrig attended Concordia International University's School of International Business where she earned a Master's of Business Administration in Marketing and Finance. Outside of work, Gehrig and her husband have two children and still find time to pursue other interests such as tennis, gardening, and cooking.
About Ashworth College
Headquartered in Peachtree Corners, GA, Ashworth College, a leading online school, has built a tradition of excellence spanning 25 years, offering students worldwide more than 115 online college degrees, online certificate programs and online high school diploma options that are affordable and fit the busy schedules of working adults. Ashworth is accredited by the Distance Education and Training Council (DETC). The Accrediting Commission of the DETC is listed by the U.S. Department of Education as a nationally recognized accrediting agency. For more information, visit http://www.ashworthcollege.edu.
Ashworth is a Sterling Partners portfolio company. Sterling Partners is a leading private equity firm with over 25 years of experience partnering with entrepreneurs to build market-leading businesses. With approximately $5 billion of assets under management, Sterling Partners invests growth capital in industries with positive, long-term trends and provides ongoing support to management through a dedicated team of industry veterans, operators, strategy experts and human capital professionals. Sterling Partners is a leader in education, healthcare and business services and has offices in Chicago, Baltimore, and Miami. For more information, please visit http://www.sterlingpartners.com.