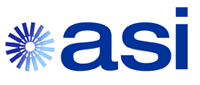 "By joining with Income Manager, ASI will now have a wider spectrum of products ... that smaller fundraising organizations can leverage to succeed in today's highly competitive environment."
(PRWEB) September 05, 2012
Advanced Solutions International (ASI), the largest, privately-owned global provider of software for member and donor-based not-for-profits, today announced the acquisition of Toronto-based Income Manager, Inc. – the developer of fundraising software designed for smaller non-profits.
Income Manager is an affordable, all-in-one fundraising and data management solution that helps smaller non-profit customers easily manage donor data, income and gift processing, receipts and acknowledgements, events, and volunteers. ASI, which has traditionally served larger fundraising and membership organizations with the industry-leading iMIS software, will now be better able to respond to the needs of small- to medium-sized non-profits with the addition of Income Manager.
"By joining with Income Manager, ASI will now have a wider spectrum of products for fundraising customers of all sizes," said Bob Alves, ASI Chairman and CEO. "This move signals our commitment to providing quality solutions that smaller fundraising organizations can leverage to succeed in today's highly competitive environment."
"I'm very proud to join with ASI to better serve the unique requirements of smaller non-profits, particularly in Canada," said Income Manager Founder Michael Baldwin. "Income Manager customers will benefit from the additional resources ASI can offer and will be better positioned to take advantage of emerging technologies in the non-profit sector."
The agreement will not impact the current use of Income Manager products by existing customers or the high levels of service and support they have come to expect. ASI will continue to invest in and develop the Income Manager product.
All Income Manager staff will remain employed and will transition over to the ASI business. Michael Baldwin will continue to play an active role in the business.
About Income Manager, Inc.
Income Manager, Inc. has been helping non-profits manage their fundraising information and technology needs since 1997. It now provides services to more than 650 agencies across North America.
About ASI
Advanced Solutions International (ASI) is a recognized global, industry thought leader that focuses on helping associations and not-for-profits increase operational and financial performance though the use of best practices, proven solutions, and ongoing client advisement. Since 1991, ASI has served nearly 4,000 clients and millions of users worldwide, both directly and indirectly through a network of over 100 partners, and currently maintains corporate offices in the USA, UK, Canada, and Australia.
ASI is the provider of iMIS not-for-profit software, association software, member software, donor software, and fundraising software. iMIS is the most widely used association software in the world with three times the global market share of the nearest solution and a popular choice of larger charities and not-for-profits.