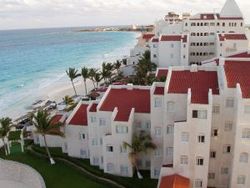 (PRWEB) May 13, 2008
AsiaHotels.com has launched a guide helping travellers plan their visit to China. AsiaHotels has prepared a guide to finding a hotel for every budget by providing all the necessary information, from finding hotels in China through to the top tourist sites. Whether it's for the thrill of the Olympics or the breath taking view of the Great Wall.
AsiaHotels.com is designed to let customers browse and pick from a large range of hotels in China; what all the hotels have in common is highly competitive rates and last-minute deals. And all this is available from the desktop.
How does it work? AsiaHotels.com offers up to 70% off normal China hotel rates by having direct relationships with hotels in China combined with strong purchasing power to negotiate exceptional rates for its consumers.
The AsiaHotels.com China Hotels and Resorts Guide provides a brief summary, customer ratings for resorts or hotels in China. Customers can also find detailed information with Asia-hotels.com on each of the hotels in China including: description, location, full list of services and facilities, and photographs. And for customers who find it difficult to decide between the China hotel choices, there are independent reviews.
AsiaHotels.com also offers visitors to the website free membership to the AsiaHotels.com Member Program. Membership allows customers to earn Member Dollars each time a booking is made, which means saving on future reservations in any of the hotels featured; Landmark Towers Hotel, Friendship Hotel, Capital Hotel…and the list goes on!
The China hotels featured on AsiaHotels.com span the whole country. A country with 9,561,000 square kilometres at its disposal, China offers an enormous amount to see and do. Customers can plan their China tour and complete their bookings for all the required hotels in China, all from one place and accessible online.
AsiaHotels.com are effectively an online travel agent and are not limited to China hotels; with around 6,000 hotels and resorts in 25 countries across Asia; over 20,000 properties throughout the world.
To find out more about the range of China hotels available or make a reservation please visit the hotels in China guide on AsiaHotels.
###